Undergraduate
Bachelor of Science (B.S.)
Financial Mathematics
If you are mathematically oriented and thinking about financial engineering or actuarial sciences as a career or graduate school option, or you'd like to study in a business or finance-oriented yet technical data science program, our major in financial mathematics will put you in an ideal position to reach those goals. Students in this major take courses in both mathematics and finance as they learn about various financial models and their underlying mathematics.
The curriculum consists of 16 required courses (54 credits) and four elective courses (12 credits).
Required Courses (54 credits)
CSAS 1114 Introduction to Program Design I, 3
MATH 1501 Calculus for the Mathematical and Physical Sciences I, 4
MATH 1511 Calculus for the Mathematical and Physical Sciences II, 4
MATH 1611 Introductory Discrete Mathematics, 3
PHIL 1204 Symbolic Logic* (strongly recommended), 3
ECON 1402 Principles of Economics** (counts towards A&S BS core), 3
ECON 1403 Principles of Economics II** (counts towards A&S BS core), 3
MATH 2511 Calculus for the Mathematical and Physical Sciences III, 4
MATH 2711 Introduction to Probability and Statistics, 4
MATH 2813 Linear Algebra, 4
BACC 2103 Financial Accounting, 3
BFIN 2201 Business Finance, 3
MATH 3515 Analysis, 4
MATH3711 Statistical Analysis I, 3
MATH 3721 Financial Calculus I, 3
MATH 4722 Adv. Topics in Financial Calculus, 3
Elective Courses (BFIN 4 of the following 5 courses, 12 credits)
BFIN 3211 Financial Strategy, 3
BFIN 4227 Investment Analysis, 3
BFIN 4250 Fixed Income Analysis, 3
BFIN 4253 Advanced Corporate Finance, 3
BFIN 4255 Financial Modeling, 3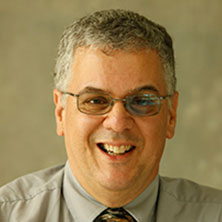 John Saccoman
Professor, Program Adviser for Mathematics and Chair; Department of Mathematics and Computer Science
View Profile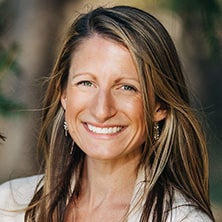 Experience Seton Hall. Visit Us Today.
As one of the country's leading Catholic universities, Seton Hall has been developing students in mind, heart and spirit since 1856. Home to nearly 10,000 undergraduate and graduate students, Seton Hall is a place that nurtures compassionate leaders who are prepared to make a difference in the world.
Seton Hall offers all the advantages of a large research university - a national reputation; challenging academic programs; notable alumni; state-of-the-art facilities; renowned faculty; and extensive opportunities for internships, research and scholarship - with all the benefits of a small, supportive and nurturing environment.
The best way to truly experience Seton Hall is to visit us in person.