Find What You Need on the Go with SHUmobile
Find Your Classroom
Looking for your classroom? Find out what you need to know, on the go.
Download the Mobile App to your device.
Click on My Profile
Log in with your Piratenet credentials
Click on Schedule
You will be brought to a listing of your courses for the current semester. You will see your courses, the location, day and time, and your professor's name.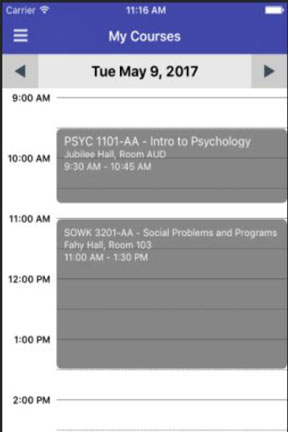 More Features
Access to faculty and employee directory
Course information, schedules, and grades
Campus News
Campus events and academic calendar
Browse course catalog
View Campus map
SHUfly tracking
Browse library catalog