What Adobe apps are included?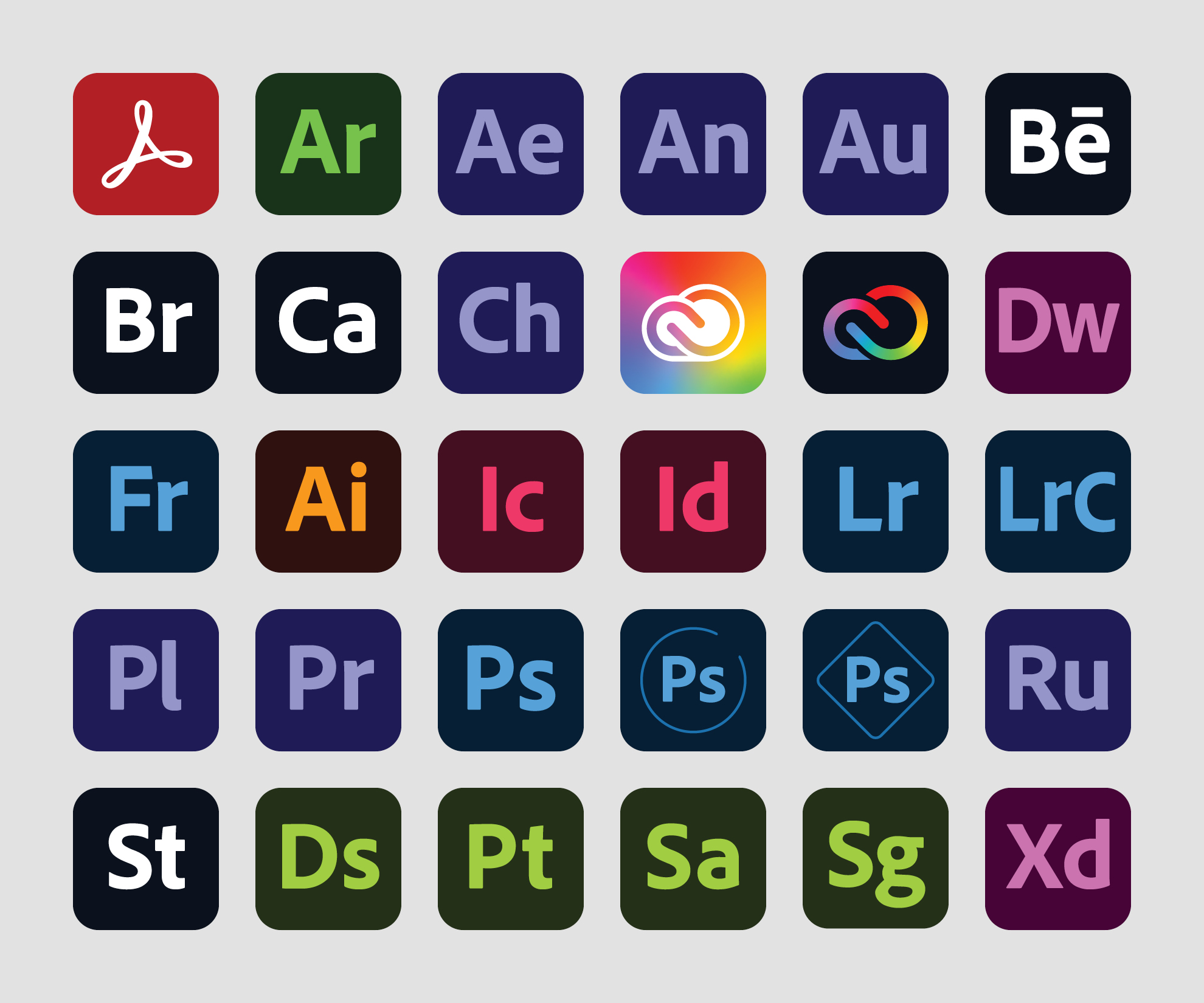 Training and Resources
Adobe Creative Skills Series
In partnership with Adobe, the Teaching, Learning and Technology Center offers the Seton Hall community the ability to earn digital badges that showcase verified credentials earned outside of the classroom. Adobe has curated three self-paced, bite-sized courses designed to teach the most in-demand skills and competencies needed to succeed in today's workforce.
Create Stunning Presentations: Learn to create and deliver professional slides that will wow audiences through storytelling, visual design, and presentation skills.
Create Compelling Application Materials: Ready to land that dream job? Refresh your résumé and LinkedIn profile using insights from today's market.
Create Viral Social Media: Grow your social following and create thumb-stopping content for Instagram, TikTok, and more.
Create Winning-Worthy Sports Media: Learn about the impact of digital media on the sports experience and how to pursue a role in one of the many functions of sports marketing.
Regardless of discipline or industry, earning these badges will make your talent more visible and help you to advance your personal, professional, and educational goals. Get started by logging into your existing Adobe account using your Seton Hall email.
You will need to request access to Adobe Creative Cloud in order to complete the courses. If you don't already have a SHU Adobe account, request access here. Please allow 24-48hrs for access to the service to be granted.
TLTC Workshops
The TLTC will be running a series of workshops and training sessions throughout the semester. View a full list of the Adobe specific workshops.
Adobe Education Exchange
To get started, you'll find free teaching and learning resources like sample projects, lesson plans, and tips and tricks on the Adobe Education Exchange. Get instant access to free courses and education resources, and connect with the creative teaching community.
On the Adobe Education Exchange you can find tutorials and how-to videos related to each and every Adobe Creative Cloud App:
Search on the Adobe Education Exchange to find even more resources.
LinkedIn Learning
LinkedIn Learning provides a customized learning experience that features instructional content relevant to your professional interests and goals. There are a number of courses featuring the Adobe Creative Suite already available to you. Sign-in to PirateNet to access LinkedIn Learning to access to following examples and much more: