Seton Hall Esports Hosts Successful Campus Series for High School Students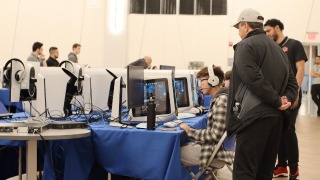 Seton Hall Esports hosted a two-day LAN event for high school students on April 29-30, in the new University Center located on Seton Hall's South Orange campus. The event, known as the Seton Hall Campus Series, hosted high school competitions for Rocket League and Super Smash Brother's Ultimate, as well as a recruiting showcase and college fair. Thanks to the support of DELL, students were able to compete in a LAN environment with top-of-the-line Alienware computers featuring 12th Gen Intel Core i7, 16GB Ram, NVIDIA(R) GeForce RTX(TM) 3080 Ti 12GB GDDR6X, full suite of Alienware peripherals, and 27'' Alienware 240 Hz Monitors.
The event kicked off with game play in both Rocket League and Super Smash Brother's Ultimate to determine the seeds for the next day's tournament draws. Rocket League's bracket was comprised of established esports teams from Summit High School and Putnam Science Academy (PSA), as well as national and international players that formed into teams as the competition began, while the Smash Brother's Ultimate bracket attracted fierce players from around the tri-state area.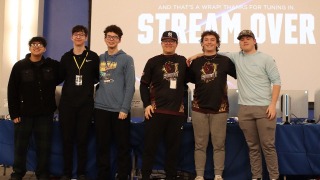 The tournament championships, held on Sunday, April 30, saw high caliber competition and camaraderie. Summit High School's Rocket League team, the Hilltoppers, fought their way through the loser's bracket to compete in the tournament championship. The team faced off against the PSA Mustangs in a nail-biting series but ultimately fell short as the Mustangs drove home the victory.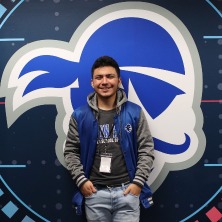 The Super Smash Brother's Ultimate championship was just as exciting as two players, Abraham Ramos, nicknamed Crimson Abe, and Scott O'Brien, nicknamed LogisticNighmr, charged to the finish. Ramos, a New Jersey native and soon-to-be Seton Hall Pirate, won the championship match ending his tournament run with an undefeated record. In addition to his win in the Seton Hall Campus Series, Ramos has placed in the top ten of other tournaments, including the Smash Battleground Ultimate Tournament #23, Caliburn The Weekly X, Caliburn The Weekly #19, and Smashing Legends #240.
"This Campus Series was an incredible opportunity for high school students to compete in front of collegiate recruiters," said Seton Hall Esports Manager, Victor Gomez. "The event demonstrated the University's commitment to esports and its ability to host large scale esports events."
In addition to the competitions, participants and their parents were invited to attend a college fair to speak with esports representatives from Seton Hall and other participating institutions. The Seton Hall Pirates demonstated their skills in a collegiate showcase with the Rocket League teams from DePaul University and the College of Staten Island. The showcase gave the high school competitors the opportunity to engage with collegiate esports players about the strategies and techniques used by these championship winning teams.
Overall, the Seton Hall Campus Series was a great success, providing a fun and engaging way for high school students to further their passion for esports and learn about collegiate esports programs and scholarship opportunities.
---
About Seton Hall Esports
A leader in the field, Seton Hall has had an esports club team since 2013. Among the first University gaming organizations in the state of New Jersey to be recognized, the team has been asked by a number of gaming organizations to provide insight into the future of collegiate gaming. The Seton Hall Esports team has played a pivotal role in the shaping and formation of league-sanctioned collegiate play. In November 2019, the University completed construction on a state-of-the-art computer lab and esports facility with dedicated and optimized computers for students' recreational and competitive use. The Pirates are 2x League of Legends BIG EAST Champions, 1x Rocket League BIG EAST Champions and Electronic Gaming Federation's Season 3 National Champions for Rocket League. For more information, visit www.shu.edu/esports.
Categories: Science and Technology