Market Research Center Earns Award of Excellence from University Economic Development Association (UEDA)
Thursday, October 22nd, 2020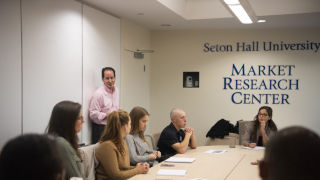 Photo Credit: Sarah Yenesel/ Setonian Photography Editor Oct. 2018
Earlier this year, universities from across North America competed in the University Economic Development Association's (UEDA) Awards of Excellence program, recognizing innovative higher education initiatives transforming their campuses into engines of economic prosperity.
Following an extensive six-month process inclusive of peer review and online presentations to evaluate programs on sustainability, replicability, originality and impact, UEDA announced Seton Hall's Market Research Center as the recipient of its Judge's Award – the top distinction of the program, across the talent, place and innovation categories. Moreover, Seton Hall is the only university in New Jersey honored with a UEDA award.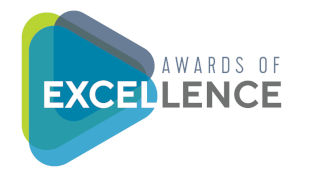 Adam Warner, Market Research Center Director, said, "This recognition by UEDA Awards of Excellence judges is validation of the incredible value the Market Research Center brings to both the university and business communities. Our projects in support of the Center's clients and their growth strategies truly are 'win/win.' Students gain hands-on experience while our business partners benefit from world-class market insights, actionable counsel and impactful results."
"The Stillman School of Business is committed to 'transforming concepts into practice,'" added Dean Joyce Strawser. "Seton Hall's Market Research Center is a shining example of this mission in action."
"UEDA's model of highlighting best practices in economic engagement continues to locate, highlight, and recognize those initiatives that best exemplify sustainable models that are making remarkable, positive impacts on regional economic ecosystems across North America," said Tim Hindes, UEDA Executive Director.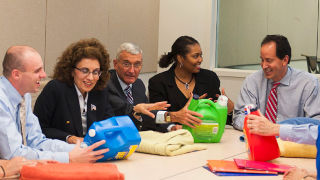 Photo taken Oct. 2013
Since 2010 when the Market Research Center was founded, 252 semester-long projects have been completed for a range of businesses, from community-based nonprofits and NJ start-ups to global industry-leaders including Goya Foods, Merck Animal Health and the United States Army.
To learn more about Market Research Center projects and how businesses benefit, view the Center's Impact video. If interested in partnering with the Market Research Center for a Spring Semester project, apply by November 23.
About the Market Research Center at Seton Hall University
The mission of the Market Research Center at Seton Hall University is to provide high-quality market research services for both the university and business communities. Students, faculty and business owners partner together to address business challenges via a range of qualitative, quantitative and market research methodologies while uncovering customer insights and developing actionable recommendations.
About the University Economic Development Association
Established in 1976, UEDA is North America's membership organization that brings together public and private higher education; private sector; public agencies; and community economic development stakeholders in economic development. UEDA's members work to expand economic opportunity and prosperity in our communities and regions by leveraging education / talent development; research and technology development; and community-building and place-making strategies. UEDA's mission is to serve its members by advancing knowledge and practice in economic engagement by institutions of higher education.