Stillman School of Business Dean Elected to AACSB International Board of Directors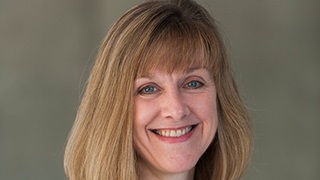 Joyce Strawser, Ph.D., dean of the Stillman School of Business, was recently elected to serve as a member of the AACSB International (AACSB) Board of Directors. Dean Strawser is one of 30 prominent leaders from business education and industry serving on the board, including members in locations as far away as Brazil, Russia, Singapore and the United Arab Emirates.
Synonymous with the highest standards of excellence since 1916 and the world's largest business education alliance, AACSB provides quality assurance, business education intelligence, and professional development services to more than 1,700 member organizations and more than 840 accredited business schools worldwide.
"The evolving demands of both business and learners calls for enhanced collaboration between academe and industry," said Thomas R. Robinson, president and CEO of AACSB. "The committed volunteers of the AACSB Board of Directors are a strong and guiding force for business schools as they prepare the leaders and innovators of tomorrow."
"I am honored to represent Seton Hall and the Stillman School on AACSB's Board of Directors. I look forward to this opportunity to help advance business education while strengthening the School's ties with colleagues at AACSB and in business schools across the world," said Dean Strawser.
A talented and long-time member of the business education community, Strawser joined the Stillman School of Business in 1995 as an associate professor in the Department of Accounting and Taxation. Beginning in 2001, she served as an associate dean and then in 2010 as acting dean until her appointment as dean less than two years later.
Interestingly, the Stillman School was the first private business school in New Jersey to be accredited by AACSB and is the only business school in Northern NJ with both business and accounting accreditation.
More recently, Dean Strawser and her Stillman School colleagues have been instrumental in the advancing the School's mission and enhancing its reputation in the region and across the nation. U.S. News & World Report ranks the Stillman School among the "Best Undergraduate Business Programs" in the nation and Poets & Quants for Undergrads named the School among the top "10 Undergraduate Business Schools to Watch" in 2019. The School's M.B.A. program is also highly regarded and is consistently included in The Princeton Review's "Best Business Schools" and in U.S. News & World Report's ranking of part-time M.B.A. programs.
"I am especially excited to be serving on the Board at this critical time, when AACSB is reimagining its business accreditation standards and processes. I am so pleased that my term as a Board member will coincide with AACSB's timeframe for finalizing these new standards and securing their formal approval."