Sports Poll: American Public Overwhelmingly Favors Sports Sanctions Against Russia
Thursday, March 24th, 2022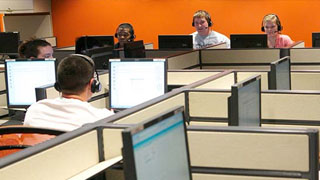 The Russian invasion of Ukraine, features death, destruction, a refugee crisis reminiscent of World War II and worldwide condemnation. But beyond the bombs, and acts of inhumanity lay multiple levels of lesser significance than the human toll, including the desire for reprisals and boycotts of all things Russian.
Included in that discussion are matters from the world of sports, and a Seton Hall Sports Poll has found that a clear majority of Americans say that governing bodies around the world should use their platforms to sanction national governments and their athletes for hostile actions against other nations and/or human right violations.
The Poll found that by a margin of 61 to 17 percent the general population of the U.S. supports such sanctions, with 67 percent of sports fans and 71 percent of avid fans in agreement. Those who said no to sanctions numbered just 16 percent of sports fans and 15 percent of avid fans. The remainder did not know or held no opinion.
The Seton Hall Sports Poll was conducted March 11-14 across the United States using a national representative sample weighted according to gender, age, ethnicity, education, income and geography based on U.S. Census Bureau figures. The Poll featured 1,528 adult respondents with a margin of error of +/- 3.2 percent.
Daniil Medvedev and Grand Slam Tennis
Asked specifically whether Russian tennis star Daniil Medvedev should be banned from upcoming Grand Slam tournaments, the general population said yes by a 43-30 percent margin (27 percent "don't know/no opinion"). Among sports fans the margin for banning him was 44-33 percent (23 percent don't know/no opinion) and among avid fans, it was 48-30 percent in favor of a ban, with 22 percent saying don't know/no opinion. Medvedev has been ranked number one in the world, but will lose that position when the new rankings are issued on Monday.
"What is happening in Ukraine is a human tragedy that is significantly more important than sports," said Professor Charles Grantham, Director of the Center for Sport Management within Seton Hall's Stillman School of Business, which sponsors the Poll. "Banning one of tennis' top players from a Grand Slam tournament may seem punitive but not compared to Russia's actions on the world stage."
Ice Skating
The support for banishment grew even stronger when respondents were asked whether the International Skating Union (ISU) got it right in excluding Russia from the World Figure Skating Championships later this month. That action bars, among the team, Olympic gold medalist Anna Shcherbakova and 15-year old Kamila Valieva, who made headlines earlier this year for a doping controversy. Among the general population, 54 percent supported the ban with only 20 percent opposing it (26 percent said don't know/no opinion). Among sports fans the ban was supported by a 59-21 percent margin (20 percent don't know/no opinion), and among avid fans support was 63-20 percent with 17 percent in the don't know/no opinion category.
World Cup Soccer
FIFA, the governing body of world soccer, has banned Russia from 2022 World Cup competition, and this too was heavily supported by the American public. The general population favored the ban by a 64-15 percent, a greater than 4 to 1 margin (21 percent don't know/no opinion). Among sports fans, support for the ban was even greater, with 69-16 percent favoring sanctions (15 percent don't know/no opinion). Among avid fans, support rose again to 71-15 percent (14 percent don't know/no opinion).
Moving Soccer Championship from Russia
Support was similarly overwhelming for UEFA, the governing body of European soccer, for dropping St. Petersburg, Russia as the site of its Champions League final (relocating it to Paris). The general population of the U.S. approved of this move and sanction by 69-10 percent. Among sports fans, that approval rose to 74-10 percent (greater than 7 to 1 margin). Among avid fans, an even greater margin approved of these sanctions, with 79-8 percent (nearly 10 to 1) in favor. The don't know/no opinion on this was 21, 16 and 13 percent respectively.
"Soccer is the world's most popular sport and FIFA's World Cup and UEFA's Champions League are its prestigious tournaments," said Seton Hall Marketing Professor and Poll Methodologist Daniel Ladik. "The exclusion of Russian athletes, teams, and venues sends a small but important message that the world does not approve and will not abide the actions of the Russian state."
Questions with charted breakdowns are available in an online version of this release and may be found here.
Categories: Business, Nation and World