Graduate
Ph.D.
Ph.D. in Nursing
Our newly revised Ph.D. in Nursing curriculum is research intensive and prepares nurse scientists to conduct both qualitative and quantitative studies. Our program also prepares nurse educators – educating students in teaching pedagogy, curricular development and measurement and evaluation for nursing education. Students can choose to participate in classes synchronously online or in person.
Want to Learn More?
Attend a virtual information session, during which you will receive an overview of the program, meet our faculty and ask questions. Plus, attendees receive an application fee waiver just for attending!
Ph.D. in Nursing
Faculty, alumna and current students speak about the distinctive attributes of the Ph.D. in Nursing program at Seton Hall.
"When looking for a Ph.D. program, I wanted an authentic, transformational Ph.D. journey. Seton Hall stood out from other programs because they offer a rigorous program where students learn both quantitative and qualitative research in a smaller class environment where we received focused attention that enhanced our learning."

Lisa Summers-Gibson, Ph.D. '19Administrative Director, Practice & Innovation at Trinity Health Mid-Atlantic
The Ph.D. curriculum develops knowledge in nursing science and research methods, culminating in developing and conducting original research. Our distinguished faculty teach and mentor students, leading them through research-focused courses. Students may take classes within the College of Nursing or from select offerings in Seton Hall's other schools and colleges with permission from the program director. Throughout the program, each student identifies a research concentration, which culminates in a doctoral dissertation focused on theory development and testing in academic research, clinical practice or healthcare administration. 
Faculty
Our faculty members are the backbone of the College of Nursing. They connect with other professional nurses - both nationally and internationally - to stay at the forefront of nursing practice. They actively conduct research at Seton Hall, all while working with students to help them reach their full potential.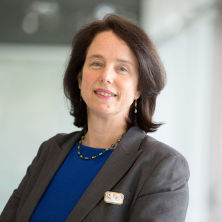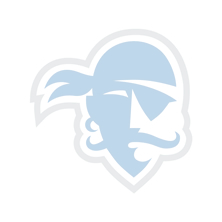 Where Nurses are Inspired to Become Leaders
Seton Hall University's College of Nursing has a mission to educate practitioners of nursing - from baccalaureate-prepared generalists to advanced practitioners - who aspire to be innovators and leaders in the nursing profession. The college established its graduate program in 1975, its Ph.D. program in 2006 and its Doctor of Nursing Practice program in 2009. U.S. News & World Report ranks the College's graduate nursing programs among the top nursing programs nationwide.
Contact Us
Gabby Zengewald, M.A., 
Director of Graduate Admissions and Compliance
(973) 761-9583
Loading Ph.D. in Nursing...