Graduate
Ph.D.
Ph.D. in Nursing
The Ph.D. in Nursing program is currently accepting inquiries and reviewing applications during the 2021-2022 academic year. We will be accepting new students to begin classes in Fall 2022.
Our research doctoral degree program prepares nurses for a lifetime of intellectual inquiry, creative scholarship and independent or collaborative research. Our graduates shape not just the future of nursing, but all of health care by advancing the theories behind practice and delivery. Students can pursue this degree through full- or part-time study. Classes meet in the late afternoon or evening in this campus-based program.
*The baccalaureate degree program in nursing/master's degree program in nursing/Doctor of Nursing Practice program and post-graduate APRN certificate programs at Seton Hall University are accredited by the Commission on Collegiate Nursing Education, 655 K Street, NW, Suite 750, Washington, DC 20001, 202-887-6791.
 
Ph.D. in Nursing
Faculty, alumna and current students speak about the distinctive attributes of the Ph.D. in Nursing program at Seton Hall.
"At times, I doubted myself and wondered if I could do this. But faculty always gave me reassurance and encouragement. My advisor encouraged me to apply for the Jonas Leadership Scholarship. I not only was awarded, but am now a Jonas Scholar. I really admire the standard of excellence."

Barbara Kitchener, RN, BSN, Ph.D. '17
The Ph.D. curriculum develops knowledge in nursing science and research methods, culminating in developing and conducting original research. Our distinguished faculty teach and mentor students, leading them through research-focused courses. Students may take classes within the College of Nursing or from select offerings in Seton Hall's other schools and colleges with permission from the program director. Throughout the program, each student identifies a research concentration, which culminates in a doctoral dissertation focused on theory development and testing in academic research, clinical practice or healthcare administration. 
Faculty
Our faculty members are the backbone of the College of Nursing. They connect with other professional nurses - both nationally and internationally - to stay at the forefront of nursing practice. They actively conduct research at Seton Hall, all while working with students to help them reach their full potential.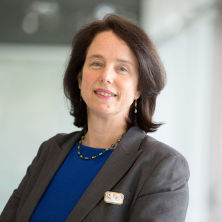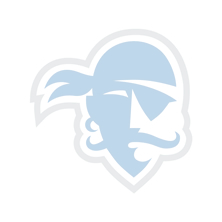 Where Nurses are Inspired to Become Leaders
Seton Hall University's College of Nursing has a mission to educate practitioners of nursing - from baccalaureate-prepared generalists to advanced practitioners - who aspire to be innovators and leaders in the nursing profession. The college established its graduate program in 1975, its Ph.D. program in 2006 and its Doctor of Nursing Practice program in 2009. U.S. News & World Report ranks the College's graduate nursing programs among the top nursing programs nationwide.
Contact Us
Gabby Zengewald, M.A., 
Director of Graduate Admissions and Compliance
(973) 761-9583
Loading Ph.D. in Nursing...