Undergraduate
Minor
Animation
Upon completion of a minor in Animation, students will be able to create original images and synchronize them into interactive and/or multimedia projects.
Resources:
ADIM 2114 Game Design (3 credits)
ADIM 2230 Drawing as Design (3 credits)
ADIM 2312 Digital Art and Design I (3 credits)
ADIM 2322 Intro to 3D Computer Graphics (3 credits)
ADIM 3322 Computer Animation (3 credits)
ADIM 3326 Video Animation & Motion Graphics (3 credits)
Faculty
The faculty in our internationally recognized research and teaching programs are committed to guiding students to success. Seton Hall is a Catholic University where great thinkers do more than think. They teach.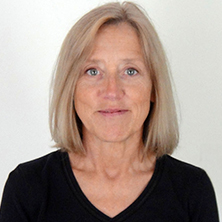 Experience Seton Hall. Visit Us Today.
As one of the country's leading Catholic universities, Seton Hall has been developing students in mind, heart and spirit since 1856. Home to nearly 10,000 undergraduate and graduate students, Seton Hall is a place that nurtures compassionate leaders who are prepared to make a difference in the world.
Seton Hall offers all the advantages of a large research university -a national reputation;challenging academic programs;notable alumni;state-of-the-art facilities;renowned faculty;and extensive opportunities for internships, research and scholarship -with all the benefits of a small, supportive and nurturing environment.
The best way to truly experience Seton Hall is to visit us in person.