Graduate
D.N.P.
Doctor of Nursing Practice (Online)
This practice-focused doctoral degree program prepares nurses to lead and provide care at the highest levels of their discipline. As D.N.P. candidates, our students develop the clinical, organizational, economic and leadership skills they need to transform healthcare delivery and outcomes. Nurses with this terminal degree are well-prepared for advanced practice or to hold administrative and leadership roles. The D.N.P. program is open to both post-M.S.N. and post-B.S.N. students and all courses are available online.
Want to Learn More?
Attend a virtual information session, during which you will receive an overview of the program, meet our faculty and ask questions. Plus, attendees receive an application fee waiver just for attending!
*The baccalaureate degree program in nursing/master's degree program in nursing/Doctor of Nursing Practice program and post-graduate APRN certificate programs at Seton Hall University are accredited by the Commission on Collegiate Nursing Education, 655 K Street, NW, Suite 750, Washington, DC 20001, 202-887-6791
Doctor of Nursing Practice (DNP)
Seton Hall's DNP program offers direct care-advance practice and indirect care-health systems administration tracks. All courses are online.
"Learning and sharing ideas with top practitioners from other areas made me feel like I was part of something special. Faculty are always available to provide the kind of one-to-one attention that guides you to reach your full potential."

Stacey Cuomo, DNP '17
The D.N.P. program requires 31+ credits for students who already have an M.S.N. in direct or indirect care and 73 to 79 credits for post-B.S.N. applicants. Courses cover population health, statistics, healthcare systems, business and evidence-based practice, among other topics. The program culminates in the completion of the Final Scholarly Project, which concentrates on quality improvement and translational science to improve systems of care, patient outcomes and quality and safety in clinical practice and clinical administration.
Faculty Listing
Our faculty members are the backbone of the College of Nursing. They connect with other professional nurses - both nationally and internationally - to stay at the forefront of nursing practice. They actively conduct research at Seton Hall, all while working with students to help them reach their full potential.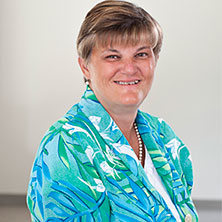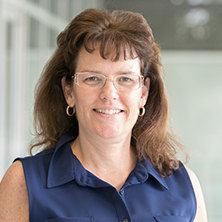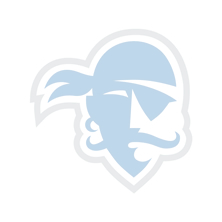 Where Nurses Are Inspired to Become Leaders
Seton Hall University's College of Nursing has a mission to educate practitioners of nursing - from baccalaureate-prepared generalists to advanced practitioners - who aspire to be innovators and leaders in the nursing profession. The college established its graduate program in 1975, its Ph.D. program in 2006 and its Doctor of Nursing Practice program in 2009. U.S. News & World Report ranks the College's graduate nursing programs among the top nursing programs nationwide.
Contact Us
Gabby Zengewald, M.A.
Director of Graduate Admissions and Compliance
(973) 761-9583
Loading D.N.P. Doctor of Nursing Practice...