Undergraduate
Certificate
Pastoral Music Ministry
Together with the department of Catholic Studies, the College of Communication and the Arts' Music program offers a certificate in Pastoral Music Ministry. The certificate coursework provides musical, practical, and theoretical training for students who wish to work in the Catholic church as pastoral musicians or to function as pastoral assistants or directors of religious education within music ministry programs. 
CAST 1600/MUAP 1500 The Practice of Catholic Liturgical Music (3 credits)
CAST 2012/MUAP 2152 Catholic Liturgical Music (3 credits)
MUAP 1151 University Choir (1 credit)
MUTH 1099 Introduction to Songwriting & Music Fundamentals (3 credits)
MUTH 1182 Conducting Technique for Vocal Ensembles (2 credits)
Faculty
The faculty in our internationally recognized research and teaching programs are committed to guiding students to success. Seton Hall is a Catholic University where great thinkers do more than think. They teach.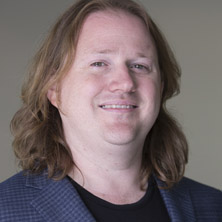 Experience Seton Hall. Visit Us Today.
As one of the country's leading Catholic universities, Seton Hall has been developing students in mind, heart and spirit since 1856. Home to nearly 10,000 undergraduate and graduate students, Seton Hall is a place that nurtures compassionate leaders who are prepared to make a difference in the world.
Seton Hall offers all the advantages of a large research university -a national reputation;challenging academic programs;notable alumni;state-of-the-art facilities;renowned faculty;and extensive opportunities for internships, research and scholarship -with all the benefits of a small, supportive and nurturing environment.
The best way to truly experience Seton Hall is to visit us in person.