2012 Entrepreneur Hall of Fame Inductee
President and CEO
MD On-Line, Inc.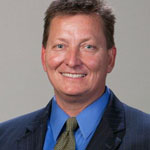 A progressive visionary, William (Bill) Bartzak attended Seton Hall University while beginning his lifelong career as an entrepreneur. He managed a medical software company as well as launched and successfully sold two businesses before founding MD On-Line, Inc., in 1995.
Based in Parsippany, MD On-Line is a leader in healthcare technology solutions nationwide and is one of the fastest growing technology companies in New Jersey. The company is endorsed and co-branded by more than 40 major insurers. Its solutions encompass a network of more than 2,200 payer organizations and are used by tens of thousands of healthcare providers.
Bartzak was named an Ernst & Young Entrepreneur of the Year for New Jersey in 2010, and served as Lead Judge for the contest in 2012. MD On-Line was chosen as Software/IT Company of the Year 2010 by the New Jersey Technology Council and was awarded NJBIZ 2011 Business of the Year. Additionally, the company has been named 7 times on the Inc. 500|5000 list as one of America's fastest-growing private companies.
An active member of the Seton Hall community, Bartzak is an advisor on the board for the Stillman School of Business, Center for Entrepreneurial Studies and lectures frequently at the School. In addition, he serves on the Board of Directors for the Institute of Medicine and Public Health of New Jersey. He is also involved with the TechLaunch initiative, created to drive the commercialization of innovative technology in New Jersey.
He is on the fundraising committee for The Leukemia & Lymphoma Society and an active supporter of both The Cancer Institute of New Jersey and Employment Horizons, a Morris County non-profit providing training and job placement services to persons with disabilities and other disadvantages.
Bartzak is a frequent speaker at healthcare and medical technology industry conferences, and is also co-author of Inside the Minds: CEO Best Practices - Skills, Values & Strategies for Successful CEOs series of books for top executives.
He and his wife, Linda, currently live in Mendham with their three sons, Brent and twins Cole and Ryan.