2006 Hall of Fame Honoree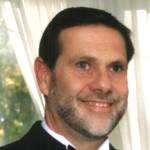 Chief Executive Officer and Co-founder
Fleetwash, Inc.
A 1984 graduate of Seton Hall University, DiGiovanni captured the entrepreneurial spirit three decades ago while pursuing an undergraduate degree. In 1973, as a sophomore majoring in accounting, he teamed up with fellow student and fraternity brother James DiCarlo Jr. to form Fleetwash, Inc., provider of professional truck-washing services. Under his strategic direction, the company has grown from a two-man, one-truck operation to an entity that has created thousands of jobs and in 2006, will gross $75 million dollars.
A recipient of the 1996 Ernst & Young Entrepreneur of the Year® award, DiGiovanni continues to be a visionary with the mental fortitude to oversee the largest truck-washing entity in the country.