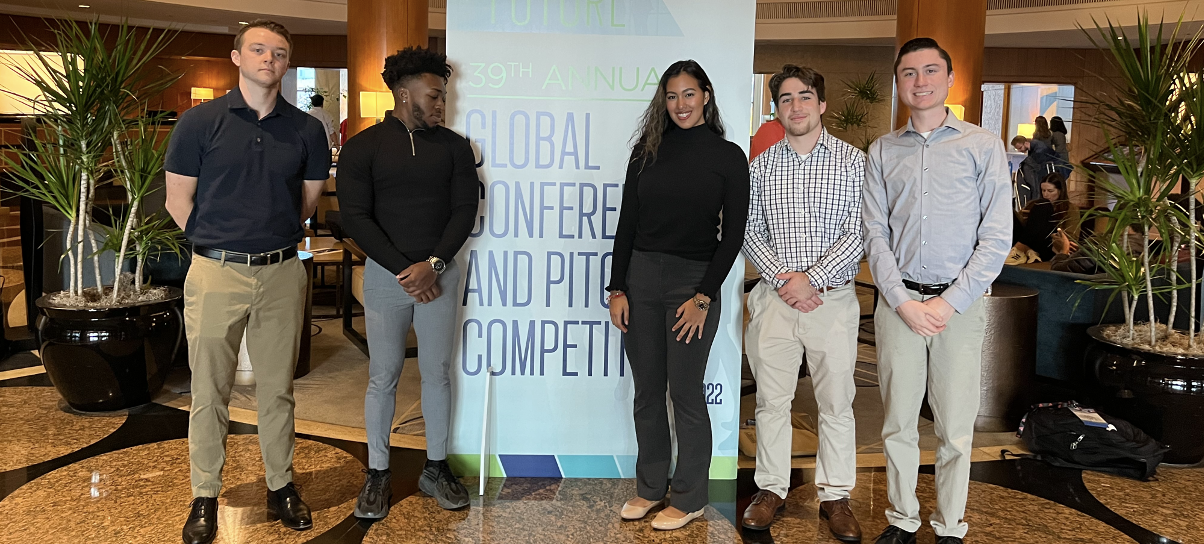 Student Entrepreneurship Club
The executive board attended the annual C.E.O. Conference in Chicago in October 2022.
Housed in the Stillman School of Business, the Seton Hall University Entrepreneurship Club serves as a resource for students to find mentors, network and launch a startup. Club hosts guest speakers, pitching events, and entrepreneurship skills workshops. The SHU Entrepreneurship Club is a chapter of the Collegiate Entrepreneurship Organization (C.E.O.) the largest organization of student entrepreneurs. All undergraduate and graduate students welcome.
President: Peter Colon
Vice President: Ty Haas
For more information, contact Faculty Advisor and Center Director Susan Scherreik at [email protected].