2006 Hall of Fame Honoree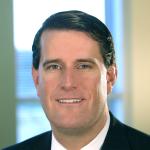 Chief Executive Officer and Founder
Synchronoss Technologies, Inc.
A 1989 graduate of Seton Hall University, Waldis has more than 15 years experience in executive management for high technology and telecommunication companies in both operations and sales positions. Waldis started his career at AT&T in various technical and product management roles before moving to Logical Design Solutions as vice president of sales and marketing, where he launched company sales from less than $2 million to more than $10 million in just two years.
Waldis later joined Vertek Corporation — a company with offices in five states and more than 350 employees — as a partner and chief operating officer. During his five years at Vertek, sales grew from less than $2 million to more than $32 million, and the company became highly profitable and carried no debt. In 2001, Waldis founded and became president and CEO of Synchronoss Technologies, Inc. The company has since grown to more than $50 million in sales, and calls eight of the top global tier-one service providers its customers. Waldis' success has not gone unnoticed. He has won the prestigious Ernst & Young Entrepreneur of the Year® award three times; twice at the helm of Synchronoss and once for Vertek.