2014 Entrepreneur Hall of Fame Inductee
Owner and President
Miu & Co.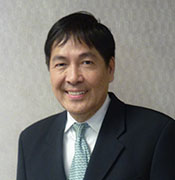 After graduating from Seton Hall University with a degree in accounting, Miu worked at Deloitte for five years before embarking on his career as an entrepreneur. Miu, who immigrated to the United States from Hong Kong when he was 19, started his own accounting firm in New York's Chinatown in 1980. In the firm's early years, Miu & Co.'s clients were mainly garment contractors and restaurants. Today, the company's clients include hotels, supermarkets, food distributors, medical offices, real estate developers, building contractors, artists, non-profits and an array of retailers and wholesalers.
Miu is an active member of the Seton Hall University alumni community and serves on the Seton Hall University President's Advisory Council. In addition, he is a prominent member of the Chinatown business community. Last year, he was honored at the 80th Anniversary Celebration Banquet of the Greater Blouse, Skirt & Undergarment Association. Also, he received the 2013 Business Leader Award at the Chinatown Partnership Fundraising Dinner. In addition, he has served on the Board of the Lower East Side Tenement Museum.
Like many immigrants, Miu's success is underscored by a robust work ethic. When he attended Seton Hall, he worked 32 hours each weekend as a waiter at Silver Star Restaurant, which today remains a popular eatery in Bensonhurst, Brooklyn. He traveled between Brooklyn and South Orange each Friday and Sunday by bus, train and subway, a three-hour commute. While at Seton Hall, Miu was a member of the Tau Epsilon Phi fraternity.
Miu and his wife, Carolyn, reside in Holmdel, NJ, with their daughter Erin Miu '11, who is also a graduate of the Stillman School.