2010 Entrepreneur Hall of Fame Inductee
President and CEO
Wireless Cable International Inc.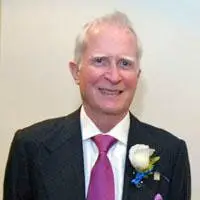 George Ring has been a New Jerseyan all his life. He grew up in Union, New Jersey, where he met and married his high school sweetheart, Dee. They have lived in the Watchung area for more than forty years. Mr. Ring received both his B.S. and M.B.A. from Seton Hall University. As a student, he joined the Tau Kappa Epsilon fraternity, and was a member of the Finance Association, the Booster Club, the Scholarship Club, and the Gaelic Society.
A First Lieutenant in the U.S. Army, Mr. Ring was awarded the Distinguished Service Cross, Silver Star, Air medal with V first oak leaf cluster, Bronze Star with V first oak leaf cluster, and the Vietnamese Cross of Gallantry with Bronze Star, all for his service during the Vietnam War.
After his military service, he joined the Chase Manhattan Bank in New York City. Upon completing Chase's Global Credit program, he became a lending officer specializing in venture capital loans.
In 1976, he co-founded Cross Country Cable Ltd. by convincing a New Jersey bank to grant a business loan of $850,000. His firm was involved in the ownership, construction, and operation of cable television, and terrestrial microwave systems in and outside of the United States. In 1981, the company sold its cable systems and began developing its current wireless cable system. In 1995, he sold that company and then formed Wireless Cable International Inc. He is currently the president and CEO of the company. Over the course of his career, Mr. Ring has been the subject of several trade publication articles, and also one in Forbes magazine.
Eventually, Seton Hall University came looking for Mr. Ring in order to avail themselves of his expertise and generosity. He became a member of the Executive and Finance Committees of the Board of Regents. He then became a member of the Board of Trustees and served in that capacity for nearly twenty years. He is a recipient of the SHU "Distinguished Alumnus Award" and was recently inducted into the University's Athletic Hall of Fame.
Mr. Ring has served on several non-profit boards that focus on the visual arts, and on symphony orchestras. In addition he served on the NJN Foundation Board, which supports New Jersey Public Broadcasting, where he was honored as a "Partnership Award Recipient." He is a past president of the Watchung-Warren Rotary Club and recipient of the Paul Harris Fellow Award. In 1999, he received the Humanitarian Award from the Catholic Community Services.
After his children, Justin, and Francesca, graduated from Wesleyan University, he was prevailed upon to join their Board of Trustees, where he served for six years. He has been elected a Trustee Emeriti for Life at Wesleyan.