Entrepreneur Hall of Fame Inductee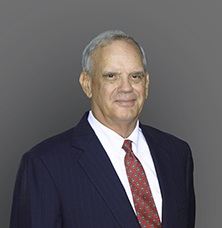 Founder and CEO
Wolfe Roofing & Sheet Metal Inc.
Gary D. Wolfe is the founder, CEO and former owner of Wolfe Roofing & Sheet Metal Inc. in Reading, PA. The company has more than 40 employees and specializes in installing commercial roofs that span as much as 1.5 million square feet on office buildings and warehouses.

After graduating from the Stillman School with a bachelor's degree in industrial relations, Wolfe embarked on a lifelong career as an entrepreneur. He first worked at his father's roofing company for two years before launching his own roofing company in 1973, when he was 23 years old. He sold his company in 2015 to Tecta America, the leading national commercial roofing company in the U.S., with 50 locations and headquarters in Rosemont, Ill.

Wolfe is actively involved with his industry's professional organizations, community groups and with his alma mater. He has served as the president of the NRCA Roofing Industry Alliance for Progress, the Roofers Mart of Central Pennsylvania, and the building Industries Exchange of Reading and Berks County, and has been a member of the Firestone National Contractor Advisory Committee. He is the director of the Maidencreek Fish & Game Club. He has served as a director of the South Mountain YMCA and was a board member for 25 years. He also serves on the Stillman School's Advisory Board.
Wolfe is an avid golfer and resides in Reading with his wife, Mary. The couple has two grown children, Mary Beth and Michael.