2009 Hall of Fame Honoree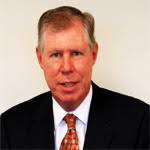 President and CEO
Bentley Laboratories, LLC
Brian Fitzpatrick has more than 30 years of managerial experience, the last 19 of which have been as CEO of companies requiring substantial restructuring and strategic re-engineering.

He is currently president and CEO of Bentley Laboratories, LLC, which has more than 200 employees. The company formulates, manufactures and packages a wide range of cosmetic products, including skin and hair care products, cosmetics and fragrances. Bentley is certified to manufacture for major brands such as Estée Lauder, Elizabeth Arden, Coty, L'Oreal and a wide variety of niche brand marketers such as Bare Essentials, Bliss and Kate Somerville.

Another key area of expertise is the company's laboratory and research department, where a team of chemists and technicians develop formulations for customers and also work with customers who have proprietary formulas to ensure that the formulation meets the intended performance specifications in commercial quantities.

During his tenure at Bentley Laboratories, Fitzpatrick has been responsible for implementing a variety of strategic initiatives that have led to the firm's dramatic growth and return to profitability. In July 2006, he managed the firm's relocation to a new, state-of-the-art, 125,000 square foot facility in Edison, N.J., where the company now conducts all of its operations.

Prior to this, Fitzpatrick was president and COO of Chromatics Color Sciences, a role he assumed upon orchestrating the successful sale of Gordon Laboratories, Inc., a Carson, California based formulator and manufacturer of cosmetics, hair care and other personal care products, in May 2000. Fitzpatrick had been the president, CEO and chairman of Gordon since April 1996. Under his direction, the company doubled in size and was successfully repositioned as a full service supplier of outsource services.

Before Gordon Laboratories, Fitzpatrick served as president of several high tech electronic manufacturing companies and his earlier career included working for the Polaroid Corporation in its industrial marketing division.

Fitzpatrick earned an M.B.A. from Adelphi University and a B.S. in marketing from Seton Hall University.

In addition to his many corporate responsibilities, he is currently a member of the University's Center for Entrepreneurial Studies Board of Advisors and the Alumni Association Board of Directors. Fitzpatrick is also an adjunct professor of management at the Stillman School of Business, where he teaches entrepreneurship to graduate students.