Treasurer, Retired
Johnson & Johnson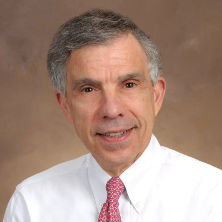 John Papa was graduated from Seton Hall University with a B.S. in ___ and subsequently obtained his M.B.A. from Fairleigh Dickinson University. In addition to the President's Advisory Group, John serves on the Audit Committee and the Finance Committee.
John Papa recently retired from Johnson & Johnson corporate headquarters, where he had held several positions since 1978. He joined the Corporate Treasury function in 1984, and in 1993, was elected Assistant Treasurer for domestic treasury operations. In 1995, John assumed responsibility for cash management, capital markets, interest rate/foreign exchange exposure, and mergers/acquisitions. He held positions of increasing responsibilities until his appointment as Treasurer in 1997. As Treasurer, John was responsible for all activities related to capital structure/allocation, including credit agency relationships, investment of DB/DC assets ($60.0B), risk management (including captive insurance entity), mergers and acquisitions, stock/savings plan administration, and financial strategy for the organization.
His volunteer activities include service on the boards of the Frances E. Parker Memorial Home, St. Peter's Hospital and the New Jersey State Chamber of Commerce, and the Somerset County New Jersey Business Partnership. John also serves on the Finance Council of the Diocese of Metuchen, New Jersey, and on the Finance, Investment and Audit & Compliance Committees of the Robert Wood Johnson Hospital.