Meet Our Alumni: Walter Meyer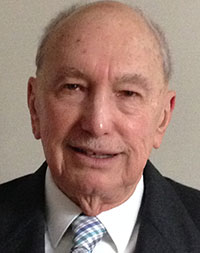 Walter Meyer '68
Founder
Eastern Digital Systems Inc.
Walter Meyer obtained his undergraduate degree from Roanoke College in 1960, and served in the U.S. Army. He began working toward his M.B.A. at the Stillman School of Business in the evenings while working full-time in the Reliability Engineering Department of the Bendix Corporation. In 1968, Walter was graduated from Seton Hall University with an M.B.A. in marketing.
It was an elective statistics course at Stillman that led Walter to become intrigued with computer programming. At the time, the computer used in the statistics course was an IBM 1620, and Bendix also used an IBM 1620. He started applying what he had learned in the statistics course to calculating failure rates on the 1620 at Bendix, instead of using the mechanical calculator that was currently in use. This was a game-changer for Walter, who then decided to redirect his career path as a software developer.
For the next 15 years, Walter worked as a software developer for several large companies on a variety of projects, including: microprocessor-based embedded systems, and developing devices drivers and portions of operating systems for minicomputers used in business applications.
In 1982, he founded Eastern Digital Systems, Inc., a software development and consulting company. Eastern Digital's major clients were telecommunications companies, a life insurance company and, prior to the World Wide Web Consortium, an online service provider that developed their own online network. Walter retired in 2004. However, he has continued his voluntary work at his church and at Seton Hall University, where he was a member of the University Advisory Council from the 1980s until its recent merger into the President's Advisory Group, in which capacity he continues to serve.