Meet Our Alumni: Mark Ganton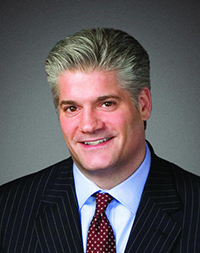 Mark Ganton '91
Principal
Brian J. Ganton & Associates
Once a Pirate, always a Pirate. Mark Ganton has continued his involvement with Seton Hall long after earning his degree.
As principal of Brian J. Ganton & Associates, a branding and advertising firm, Ganton has led and managed marketing, advertising and brand development campaigns for major companies, including Dupont, Rubbermaid, Pergo and Reader's Digest. Named one of New Jersey's most dynamic business leaders under 40 by New Jersey Business, and a "Person to Watch" by Graphic Design USA, Ganton is a frequent speaker on marketing, advertising and branding practices.
Despite the demands of a busy career, Ganton finds time to give back to his alma mater. He currently serves on the Seton Hall Board of Regents and over the past seven years, he has volunteered his time and expertise to making a difference on a wide range of University initiatives. While serving on as president of the Seton Hall Alumni Board from 2009-2011, Ganton recruited and retained talented board members from a variety of professional backgrounds and achieved measurable goals with the group. He also served on Seton Hall's Marketing Advisory Council and taught advertising as an adjunct professor.
Ganton's passion for service doesn't stop at the gates of Seton Hall. He has also served on the Curriculum Advisory Council for Bergen County Schools, as a board member for the New Jersey Advertising Club, as a group leadership adviser for the Dale Carnegie Program and as a member of the The One Club, an organization that promotes excellence in advertising .
His extraordinary contributions of time and talent were recognized by Seton Hall when he was awarded the 2012 Alumni Impact Award at the University's annual Many Are One Gala.