Meet Our Alumni: Jim O'Brien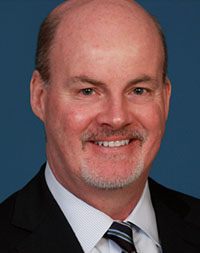 Jim O'Brien '82
Senior Managing Partner
Napier Park Global Capital
Hard work and a degree in finance from Seton Hall have helped Jim O'Brien '82 climb the corporate ladder. Currently a senior managing partner at Napier Park Global Capital, Jim was previously co-CEO of Citi Capital Advisors and co-founder of Carlton Hill Global Capital, a specialized asset management firm acquired by Citi in 2007.
Before he became a CEO and founded his own firm, Jim honed his skills during his 19-year career at Morgan Stanley in the Fixed Income division. While at Morgan Stanley, he held numerous senior management positions including co-head of the Global Corporate Credit Group, co-head of Global Investment, head of Global Cash Corporate Trading, head of Global Credit Research and head of European Corporate Bond and ABS trading.
In addition to his career success, Jim embodies all the qualities of a Seton Hall servant leader. He has served on the boards of several non-profit groups, including Team Walker, the Pullum Community Arts Center, the Inner City Education Foundation, the Center for Hope Hospice and Seton Hall's Board of Regents. In addition, his generosity has made a significant impact at many charitable organizations, such as the American Cancer Society, the American Heart Association, Berklee College of Music, New York Presbyterian Group, LINK Community School and more. In recognition of his philanthropic efforts, Seton Hall presented Jim with its 2013 Many Are One Humanitarian Award.