Graduate
Master of Arts (M.A.)
History
Admission is closed for the 2021-2022 academic year.
Considering a career in education, law, business, or library science? Planning to pursue a doctorate? There's one degree that can prepare you for any of the above — and many other careers, too: History. The Master's Program provides students with an opportunity to deepen their knowledge while working alongside professors to conduct original historical research and engage in significant historical debates within diverse fields of study. And our rich library collections in American, Italian, Russian, and Irish history help students develop their unique theses. This four-semester program is designed for completion in two years, but part-time study is also available.
Master of Arts in History
Deepen your knowledge while working alongside professors to conduct original historical research within diverse fields of study.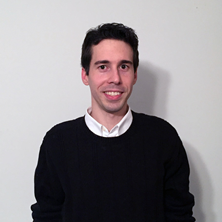 "I enjoyed my time in the master's degree in history program at Seton Hall. With small classes and professors who are experts in their fields, it was perfect for me as a teacher and a great preparation for the doctoral work I'm now pursuing."

Bryan Toth '06/M.A. '13
The 30 credit master's degree allows students to choose either an examinations track or a thesis track. All students complete a course called The Historian's Craft, which introduces the art of historical thinking, research, and writing. From there, they select from a wide-ranging array of courses in U.S., European, (with titles like Dante and His World, U.S. Military History, History of Modern Japan, and even New Jersey History). Students interested in going on to pursue doctoral studies are strongly encouraged to undertake a thesis as part of a six-credit research sequence.
Faculty Listing
The Department of History is officially recognized by Seton Hall as a Center of Excellence, and this designation is largely due to the research efforts and national reputation of its faculty. In one recent representative year, the department collectively published two book chapters, eight peer-reviewed articles, eight book reviews and presented 29 conference papers while serving on a plethora of panels as discussants and chairs. The research interests of the faculty cover a broad range of historical topics, including, among many others, Ottoman historiography, the Enlightenment, and United States, Latin American, and Caribbean history during the Great Depression and Cold War.
Our Graduate Programs
The College of Arts and Sciences is dedicated to providing graduate programs to educate the professionals, scientists, educators and leaders of the future. Our goal is to impart the skills and knowledge that graduate students need to develop and follow successful career paths and to prepare them to contribute meaningfully to society through service and/or the advancement of knowledge. We believe that an education grounded in the principles of liberal arts and dedicated to societal advancement through research and interdisciplinary studies is the best instrument for producing well-rounded citizens with intentions that are both personally fulfilling and noble.