Continuing Education Program
Basic Health Assessment Refresher Course
March 7 - May 2, 2022
Registration is now closed.
Held online
The Seton Hall University Basic Health Assessment Refresher course is a computer-based learning program that provides an opportunity for registered nurses to further develop and hone basic health assessment skills prior to beginning an advanced health assessment course. Nurse practitioner students outside of Seton Hall who need this course are also welcome to register.
This refresher course involves self-study using a textbook and its online course material PLUS practice with a self-selected qualified mentor that is an APRN, MD, or DO and approved by the course coordinator. Students will learn how to complete a head-to-toe physical assessment in a systematic manner by demonstrating the skills and techniques on their mentor. Although you may complete this program at your own pace and time, you will have up to two (2) months to complete the course to be awarded contact hours.
Learning outcome: At the completion of this program, 100% of participants will be able to demonstrate the correct approach to perform a head-to-toe physical assessment.
Course Dates: March 7, 2022 to May 2, 2022
To earn a certificate for 25 contact hours, participants must fully complete the following: an evaluation form within 10 days of the end of the program, all computer-based learning modules of the program, and a return demonstration of a head-to-toe physical assessment.
Fees*
Registration Cost: $375
Course Materials: $140.95 for eBook OR $167.95 for hard copy of the book plus shipping (The text and online materials required for this continuing education course can also be used for Advanced Health Assessment and Graduate Nursing Practicum I.)
* The $375 registration fee is paid electronically to Seton Hall University. The cost of course materials is paid after registration on the Evolve/Elsevier web site.
Seton Hall University College of Nursing is an approved provider of nursing continuing professional development by the New Jersey State Nurses Association, an accredited approver by the American Nurses Credentialing Center's Commission on Accreditation. Provider Number: P196-10/20-23. The faculty have declared no conflict of interest, there is no commercial support for this program.
Resources: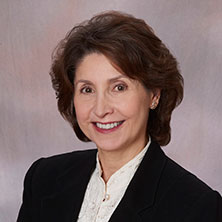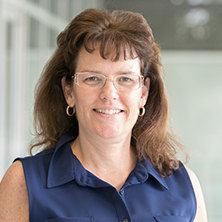 College of Nursing
Seton Hall University's College of Nursing has a mission to educate practitioners of nursing — from baccalaureate-prepared generalists to advanced practitioners — who aspire to be innovators and leaders in the nursing profession. The college established its graduate program in 1975, its Ph.D. program in 2006 and its Doctor of Nursing Practice program in 2009. U.S. News & World Report ranks the College's online graduate nursing programs among the top nursing programs nationwide.