Undergraduate
Bachelor of Arts, (B.A.)
Theatre
The study of the human condition through theatre enhances students' educational experience. Theatrical training produces well rounded students graduates who emanate creativity in all careers. Students gain immediate hands-on experience through Seton Hall Theatre's main-stage productions and have the opportunity to perform on campus in the Theatre-in-the-Round as well as on the South Orange Performing Arts Center's proscenium stage.  The co-curricular student organization, The Theatre Council, provides a variety of student directing and producing opportunities.

Theatre Spotlight
Yvonne Pruitt, '18, talks about her passion for performing and how the College has helped her flourish.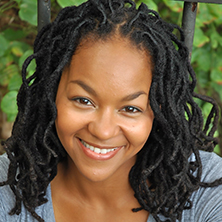 "After graduate school, I was in an off-Broadway play called "Clybourne Park" and just this past spring, it went to Broadway. When I got the Broadway job, Seton Hall professor Deirdre Yates, was the second person I called after my family. She was so excited for me. She had always been a support to me and I was glad to share my success with her."

Crystal Dickinson '98Award-Winning Broadway Actress
Theatre students shape their curriculum by combining performance related and historically based course offerings including Acting, Playwriting, Directing, Lighting, American Stage, History of Theatre, Stage Management and Stage Design.
Internships
Many internship and cooperative learning opportunities are available to Theatre and Performance students in their junior or senior years, including with the New Jersey Performing Arts Center, Paper Mill Playhouse, the Shubert Organization, the Lincoln Center Theatre, South Orange Performing Arts Center, Algonquin Arts, Arts Power National Touring Theater, George Street Playhouse, McCarter Theatre Center for the Performing Arts, New Jersey Symphony Orchestra, The People's Improv Troupe, and The Shakespeare Theatre of New Jersey.
Internships at many New York media companies offer real-world experiences and career opportunities. In order to participate in an internship for course credit, students must successfully complete the required courses and have a minimum GPA of 3.0. A bachelor's degree in theatre and performance is an excellent foundation for graduate school. Opportunities for continued studies include the Master of Arts in Strategic Communication at Seton Hall. Other options include graduate study in media and communication, museum professions, law, education and business and the Master of Fine Arts.
Faculty Listing
The faculty in our internationally recognized research and teaching programs are committed to guiding students to success. Seton Hall is a Catholic University where great thinkers do more than think. They teach.
View all Communication and the Arts faculty »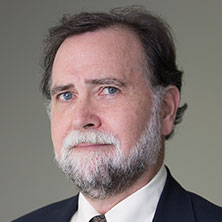 Experience Seton Hall. Visit Us Today.
As one of the country's leading Catholic universities, Seton Hall has been developing students in mind, heart and spirit since 1856. Home to nearly 10,000 undergraduate and graduate students, Seton Hall is a place that nurtures compassionate leaders who are prepared to make a difference in the world. 
Seton Hall offers all the advantages of a large research university -a national reputation;challenging academic programs;notable alumni;state-of-the-art facilities;renowned faculty;and extensive opportunities for internships, research and scholarship -with all the benefits of a small, supportive and nurturing environment. The best way to truly experience Seton Hall is to visit us in person.
The best way to truly experience Seton Hall is to visit us in person.