Undergraduate
Bachelor of Arts (B.A.)
Journalism
Journalism majors develop professional skills in a framework that emphasizes ethical, responsible communication. Students take advantage of the program's location in a major media market and learn strategies vital to adapt to a rapidly changing media landscape.  Our students learn from faculty with up-to-date, real-world experience. Faculty include awarding winning-scholars who challenge students to become critical thinkers. Students are encouraged to participate in extra-curricular activities that hone their skills and build working relationships with classmates who will one day be their colleagues and their career network. These activities include WSOU, Seton Hall's student-run radio station; and Pirate Television. Internships with media organizations in the tri-state area are a cornerstone of the student experience for Journalism majors. Many internships lead to a student's first job after graduation.
Meet Brian Wisowaty
Brian Wisowaty, a Class of 2011 Alumnus, studied Public Relations and Journalism at Seton Hall before working for MSNBC as a Graphics Producer.
"Seton Hall provided my foundation-the hands-on experience, the network of contacts and mentors and, of course, the education. The experiences I had at Seton Hall were transformational, extending far beyond anything that's just pre-professional. They are times of my life that I will forever look back upon fondly and why I stay connected with Seton Hall".

Brian Wisowaty '11Public Relations and Journalism major, Graphics Producer, MSNBC
Journalism students must complete 45 credits, taking classes in journalistic style and writing, communication, and theory. Courses include: American Journalism, Writing for the Media, Communication Ethics, Communication Research, Publications Editing and many others.
Faculty
The faculty in our internationally recognized research and teaching programs are committed to guiding students to success. Seton Hall is a Catholic University where great thinkers do more than think. They teach.
View all Communication and the Arts faculty »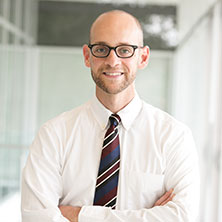 Experience Seton Hall. Visit Us Today.
As one of the country's leading Catholic universities, Seton Hall has been developing students in mind, heart and spirit since 1856. Home to nearly 10,000 undergraduate and graduate students, Seton Hall is a place that nurtures compassionate leaders who are prepared to make a difference in the world.
Seton Hall offers all the advantages of a large research university -a national reputation;challenging academic programs;notable alumni;state-of-the-art facilities;renowned faculty;and extensive opportunities for internships, research and scholarship -with all the benefits of a small, supportive and nurturing environment.
The best way to truly experience Seton Hall is to visit us in person.