Undergraduate
Bachelor of Arts (B.A.)
Journalism
The Journalism program focuses on imparting the skills and values needed to inform the public, hold the powerful accountable, serve diverse audiences, and tell compelling stories. It combines an emphasis on the foundational skills of reporting, research, and writing with the use of digital technologies, enabling students to thrive in today's ever-changing media environment.
Students learn from faculty scholars and practitioners, who teach a curriculum that is a mix of academic and skills-based training. Among the experiences journalism majors at SHU will gain: they will shadow a professional journalist, create a news blog on a subject of their choosing, and analyze the greatest challenges facing journalism today.
Upon completion of the Journalism program, students graduate with a mastery of foundational skills, strong sense of ethics/fairness, and quite often with experience working in student journalism as well as multiple internships with major news outlets. Many Journalism majors work with the College's student-run television and radio stations, PirateTV and WSOU 89.5FM, as well as write for the University's student-run newspaper, The Setonian. Journalism alumni work in prestigious organizations like CNBC, WHDH TV in Boston, the BIG EAST Digital Network, and Fox Sports.
Meet Brian Wisowaty
Brian Wisowaty, a Class of 2011 Alumnus, studied Public Relations and Journalism at Seton Hall before working for MSNBC as a Graphics Producer.
"Seton Hall provided my foundation-the hands-on experience, the network of contacts and mentors and, of course, the education. The experiences I had at Seton Hall were transformational, extending far beyond anything that's just pre-professional. They are times of my life that I will forever look back upon fondly and why I stay connected with Seton Hall".

Brian Wisowaty '11Public Relations and Journalism major, Graphics Producer, MSNBC
The Journalism program earned an A-rating for curriculum by the American Journalism Historians Association. Student majoring in Journalism complete 45 credits of major coursework. Course topics range from foundational courses in American Journalism, Writing for the Media and Communication Ethics, rounded out by courses in Publications Editing, Women in the Media, Media Law and many others. 
Faculty
The faculty in our internationally recognized research and teaching programs are committed to guiding students to success. Seton Hall is a Catholic University where great thinkers do more than think. They teach.
View all Communication and the Arts faculty »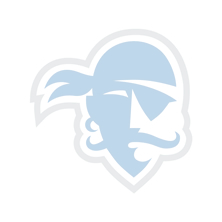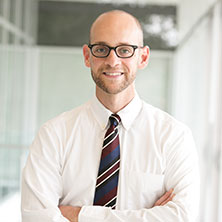 Experience Seton Hall. Visit Us Today.
As one of the country's leading Catholic universities, Seton Hall has been developing students in mind, heart and spirit since 1856. Home to nearly 10,000 undergraduate and graduate students, Seton Hall is a place that nurtures compassionate leaders who are prepared to make a difference in the world.
Seton Hall offers all the advantages of a large research university -a national reputation;challenging academic programs;notable alumni;state-of-the-art facilities;renowned faculty;and extensive opportunities for internships, research and scholarship -with all the benefits of a small, supportive and nurturing environment.
The best way to truly experience Seton Hall is to visit us in person.