Graduate
Certificate
Jewish-Christian Studies
The Department of Religion offers a graduate certificate (12 credits) in Jewish-Christian Studies. Studies build critical academic bases for understanding Christians and Jews historically and phenomenologically. A Jewish-Christian critical awareness equips students for many facets of interreligious and multicultural encounters.
Resources:
Courses are rooted in the study of sacred texts in their historical and socio-religious world context, utilizing critical methods to promote an honest and in depth analysis of the individuals and communities that produced them. Courses examine the religious, ethical and social issues that are central for understanding Christians and Jews today through cross-cultural and phenomenological studies and dynamic analysis.
Required Course - 3 credits
JCST 6001 Christian Jewish Encounter
Electives - 9 credits
Select three other courses in consultation with the Director of Graduate Studies.
Total: 12 credits
Faculty Listing
The faculty of the Department of Religion are world-renowned scholars with an extensive history of research and scholarship in areas such as the Gospels and early Christianity, modern Jewish thought and interfaith theology. In addition to publishing a voluminous number of books and papers, the faculty serve on the editorial boards of many prestigious journals in the field, including the Biblical Theology Bulletin, the Journal of the Society of Christian Ethics, the Journal of Biblical Literature and several others.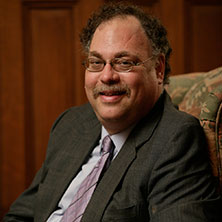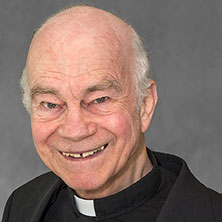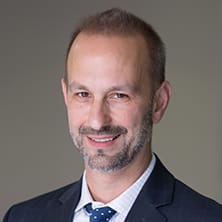 Anthony Sciglitano
Associate Professor of Religion and Interim Director of the Sister Rose Thering Fund for Education in Jewish-Christian Studies
View Profile
Our Graduate Programs
The College of Arts and Sciences is dedicated to providing graduate programs to educate the professionals, scientists, educators and leaders of the future. Our goal is to impart the skills and knowledge that graduate students need to develop and follow successful career paths and to prepare them to contribute meaningfully to society through service and/or the advancement of knowledge. We believe that an education grounded in the principles of liberal arts and dedicated to societal advancement through research and interdisciplinary studies is the best instrument for producing well-rounded citizens with intentions that are both personally fulfilling and noble.
Contact Us
Rabbi Alan Brill, Ph.D.
Director of the Jewish-Christian Studies Graduate Program
(973) 761-9463
alan.brill@shu.edu
 
Michael Dooney, Ph.D.
Associate Dean for Graduate Academic Affairs
(973) 275-2155 
michael.dooney@shu.edu