Third Faculty Retreat, Self-Transcendence and the Educational Vocation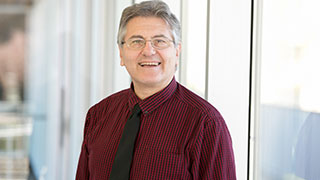 Third Faculty Retreat, Self-Transcendence and the Educational Vocation: The Professor as Facilitator
Directed by Dr. Anthony Haynor
February 7, 2018
In order to fulfill the educational vocation of the University, a shift needs to take place from professors as transmitters of content to facilitators of the self-development and self-transcendence of students and also of themselves. We will reflect on how our teaching can and must have as its touchstone an appreciation of the human person in full interaction with the physical, organic, psychic, socio-cultural, and spiritual realms of existence. We will also examine how a Catholic university can best foster the process of self-transcendence in the classroom, with special attention to be given to Jesus' role as Teacher.
Anthony L. Haynor is Associate Professor of Sociology. He teaches the course, "Catholicism and the Human Sciences," in the University Core.
For more information, contact Linda Garofalo or Francia Peterson at (973) 313-6042. Please RSVP to csl@shu.edu by February 2, 2018.
Sponsored by: The Office of Mission and Ministry, and the Center for Vocation and Servant Leadership.