Video: Welcome to the School of Theology
Congratulations!
When you enroll as a graduate student at Immaculate Conception Seminary School of Theology, you're not just embarking on an academic journey. You become part of a family – a true community of laity, clergy and religious, with backgrounds and vocations as wonderfully rich and diverse as the Church itself, unified under one mission: to grow in the Catholic faith and to better share that faith with others.
You'll be inspired by our renowned faculty, whose knowledge, experience and deep love for the Catholic faith is evident in every interaction they have with their students. Our graduates often cite a favorite professor whose teaching and guidance has had a profound impact on their lives.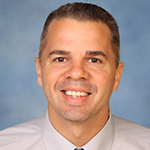 "I felt that Immaculate Conception Seminary School of Theology (ICSST) was a family who encouraged and supported me, as well as celebrated with me. They always took care to ask about my family and got excited about key moments in my life, like the birth of my children. I went on to pursue doctoral studies at the urging of various teachers and administrators. One of my former teachers/deans came to support me at my defense and he was in 'real time' contact with others at ICSST who were praying and awaiting the news of my passing." – David Hajduk, Ph.D.
---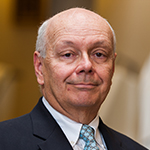 "A great blessing to me has been the people I have met in my courses, both my fellow lay students and the seminarians. There is a sense that we are all here together, at this moment in space and time, because the Spirit has brought us here to learn with each other, to be at ICSST together. Their friendship and example have strengthened my faith." – James Barton, J.D., M.A.T.
---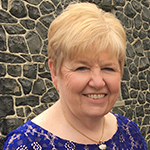 "I love being in the climate of Faith that seems to exude through the people and the classes…but more importantly it has helped in my own spiritual journey. My prayer life and devotion has been reinforced in a very positive way. I feel that it is a gift all around." - Kathleen DeTora, M.A.T.
---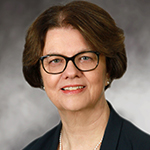 "My studies have greatly supported my ability to carry out my ministries, which include various teaching and presentation roles. The professors are extremely knowledgeable and thorough and grounded in the faith." - Jeanne Mindingall, M.A.T.
---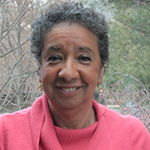 "My studies at the School of Theology have made me more aware of God's presence in my life and more thoughtful and prayerful in my actions." – Dahlia Nichols, M.A.T.
---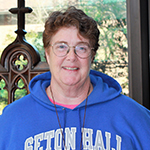 "My studies at the School of Theology have helped me professionally. I am presently working in parish ministry, which I would not be able to do without this degree." – Cathy Buchanan, M.A.T.
---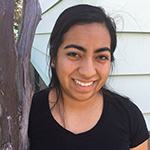 "I came to ICSST just to inquire about the school, and I fell so in love with both the school and the administration. Not only are the classes amazing, but everyone from the professors to the administration are incredibly welcoming and make coming to study that much more enjoyable." – Elizabeth Portillo, M.A.T.
---
As part of our community, you'll be invited to take part in many School of Theology events that provide an opportunity for prayerful reflection, spiritual growth and a stronger sense of camaraderie and spiritual companionship. These events include:
Monthly Mass, followed by dinner with the Seminary community
Orientation Program, including Holy Hour
Bi-Annual Retreats and Workshops  
Lectures by faculty and Visiting Scholars
You'll also be a vital part of the larger University, steadfast in its mission of developing true servant leaders.
Welcome home. We're so happy you're part of our family.
Helpful Links:
School of Theology Facts for Students
School of Theology Academic Handbook