Wednesday, October 31, 2018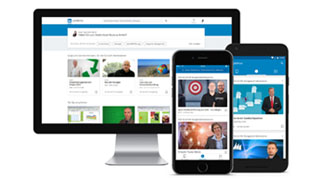 The Teaching, Learning and Technology Center (TLTC) is excited to announce free access to LinkedIn Learning, an on-demand learning solution designed to help you gain new skills and advance your career. LinkedIn Learning is trusted by leading enterprise organizations like Zillow, HP, Patagonia, the Environmental Protection Agency and NBC Universal and is now available to Seton Hall University students, faculty, and staff.
LinkedIn Learning provides a customized learning experience that features instructional content relevant to your professional interests and goals. Sign-in to PirateNet to access LinkedIn Learning.
With LinkedIn Learning, you get:
Unlimited access. Choose from more than 5,000 video tutorials covering business, creative and technology topics.
Personalized recommendations. Explore the most in-demand skills based on your experience.
Expert instructors. Learn from industry leaders, all in one place.
Convenient learning. Access courses on your schedule, from any desktop or mobile device.
Helpful resources. Reinforce new knowledge with quizzes, exercise files and coding practice windows.
Earn skills and credentials to your LinkedIn account by completing courses.
Sign in to PirateNet for access to these courses
Please use your existing LinkedIn credentials to pair your account with your Seton Hall profile.
Don't have a LinkedIn Account but want to use LinkedIn Learning? You will need to create a LinkedIn Account to access over 5,000 topics.
Students
Faculty
Staff
Categories: Science and Technology