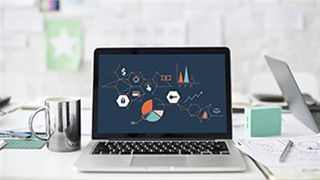 The Teaching, Learning and Technology Center is hosting additional workshops this semester to help faculty finish their Spring course instruction. The workshops are segmented by two categories, Faculty Development and Faculty Tech Byte.
Faculty Development workshops will offer best practices for assessments, grading and feedback, and other pedagogical themes. The Faculty Tech Byte workshops focus on the technology behind teaching learning, such as Microsoft Teams, OneDrive, and the new Foxit Phantom PDF tool.
All sessions are virtual. To RSVP, please visit https://www.shu.edu/itevents
Using Respondus for Blackboard Exams
In this session, we will demonstrate how to create Blackboard assessments using Respondus 4.0, as well as how to administer assessments using Respondus Lockdown Browser. With Respondus 4.0, you can build exams using MS Word, convert pre-existing exams to an online format, and import exams from publisher resources. Respondus Lockdown Browser is a minimally-invasive test-taking software which allows you to establish a secure testing environment, reinforce test-taking expectations, and maintain academic integrity. 
High-Impact Collaboration & Group Work
Beyond preparing students for collaboration in the professional landscape, group work provides an invaluable opportunity for students to explore content, make connections, remedy misconceptions, and build enduring comprehension.  In this workshop, we will review techniques and tools for creating team-based activities and assessments for HyFlex and asynchronous courses. We will also discuss best practices for facilitating group work and share strategies for avoiding common pressure points. 
Facilitate and Illuminate Student Thinking
Remote learning poses exceptional challenges when it comes to monitoring student progress: much of the learning process becomes "invisible" to the instructor, and once-reliable clues (such as a sea of confused faces across the classroom) are non-existent in a virtual setting. In this workshop, we will explore how to make thinking visible in your asynchronous and HyFlex courses. We will discuss the benefits of providing opportunities for informal practice, feedback, and reflection throughout the learning process. Then, we will identify where to add thinking routines into our courses and explore several tools and techniques for implementation.
Leveraging Open Educational Resources
With the newly enacted 2018 New Jersey Senate Bill S768, institutions of higher education are required to develop open textbook plans. Join us as we investigate the wide range of Open Educational Resources (OER) that reside in the public domain and are free to use for teaching and learning. During this session, we will investigate OER repositories such as Merlot and OER Commons, which offer a variety of multimedia, learning objects, tutorials etc. to enhance any topic. Websites such as National Geographic and Kahn Academy provide tutorials, multimedia, simulations and even assignments that can be easily added to any course, creating a richer learning experience. 
Blackboard Navigation, Tools, and Tips
Blackboard is the essential learning management system and core tool for all classes.  It provides a complete virtual classroom environment, including a home for instructional materials, a format for classroom discussions, a portal to submit assignments, and a grade center for progress monitoring. The tools covered in this session will help you collaborate with students, administer assessments, track performance, and make your course more engaging.
Blackboard Grade Center—Level 1
This session will break down the key tools and features in the Blackboard Grade Center. Topics will include rubrics, weighted columns, categories, grading schemas, filtering, grading discussions, and inline feedback on written assignments. 
Best Practices for Assessments in Blackboard
In this workshop, we will walk through the steps for creating a test in Blackboard from start to finish. Our demonstration will cover a variety of question types as well as importing from a question pool. We will also review Blackboard test settings, including randomization, availability, exceptions, feedback, time limits, due dates, and partial credit options. Finally, we will explore analysis tools to evaluate test performance. This workshop will also spotlight best practices for test integrity.
Efficient Grading and Effective Feedback
When students are given opportunities to practice new knowledge and receive feedback on their work, their motivation and success skyrocket. In this session, we will help you maximize your efficacy in grading student work and providing constructive feedback using a variety of tools and techniques. We will also discuss best practices in grading, including establishing clear expectations and using grading schemas. 
Creative Engagement Using Video Assignments
Learn how to create and manage assignments in which students produce a video to share with the class! Using the Record Screen functionality in Microsoft Stream, we will demonstrate how to create a recording of your computer screen and web camera. This technology is useful for a variety of assignment types, including everything from a 2-minute student introduction to a 5-minute research presentation.  Recordings are sharable via MS Teams, and can be made public to anyone with a Seton Hall University login, available only to those enrolled in a specific course, or shared privately with the course instructor.
Quality Matters! What is it and why is it Important?
In this hands-on workshop, we will develop a unit, module, or week of an online course, using Quality Matters tools as our guide. We will examine the Quality Matters Rubric and discuss how it is used to build and review online courses. We will then practice creating measurable learning objectives and aligning course materials, activities, and assessments to the desired learning outcomes. We will also discuss how "chunking" content helps to illuminate course goals and drive student engagement. 
Using a Digital Whiteboard in your Synchronous Course 
In HyFlex or remote courses, writing on the in-class whiteboard is not ideal, as remote students cannot see or read the board. In this workshop, we will explore several methods for using an interactive whiteboard to increase engagement and enhance collaboration in your course.  We will demonstrate the Interactive Whiteboard in applications such as MS Teams, Blackboard Collaborate, Microsoft OneNote, and Microsoft PowerPoint.
Foxit Phantom PDF:  Highlights and Features
Create and edit PDF Documents with Foxit PhantomPDF - a new tool available to everyone in the SHU community. With PhantomPDF, you can effortlessly convert files into PDFs (including Word, PowerPoint, and Excel), as well as edit, combine, organize, and share documents with ease.  Notable features include digital signatures, advanced accessibility tools, and intuitive functions to optimize workflow.  In this workshop, we will introduce and demonstrate many of the benefits that Foxit PhantomPDF has to offer.
Team Up with Microsoft Teams—Level 1 
New to Teams? Need a refresher? In this introductory workshop we will focus on the functionality of Teams to help you facilitate your class and engage students. Teams is a collaboration and presentation tool. Although Teams does not integrate with Blackboard, it can be used for synchronous meetings including those with external participants.  A Team is provided for every class and is pre-populated with students from Banner. 
Advanced Functions in Microsoft Teams—Level 2
Advance your skills in MS Teams to maximize student engagement in your course. Promote collaboration via hands-on activities and breakout groups, review methods of managing multiple groups in one session, and integrate real-time feedback. 
What's New in Microsoft Teams
With an increase in usage over the past few months, Microsoft has been hard at work creating new and exciting capabilities for Microsoft Teams.  In this workshop, we will demonstrate how to enable the new Teams Experience, create breakout rooms, download attendance reports, and much more!
OneDrive for Business
Learn best practices in file management and organization by using OneDrive for Business. OneDrive for Business is a cloud storage, data hosting service that allows users to sync files and later access them from a web browser or mobile device. Use OneDrive to save important files, share files with others, create a departmental repository, and sync files between multiple devices.
Updating your Laptop Before Finals
Prepare to wrap up the Spring 2021 semester by updating your laptop!  Keeping your laptop secure and up to date is essential, especially as security concerns grow and new malicious threats are created every day.  In this workshop, we will show you how to keep your laptop's health in top shape by performing Windows Updates, Lenovo System Updates, and Virus scans, and by updating common software such as Chrome, Firefox, and Office 365.
All sessions are virtual. To RSVP, please visit https://www.shu.edu/itevents
Categories: Science and Technology