During the winter break, Seton Hall is upgrading to the Blackboard Learn Ultra Experience. The new Ultra Experience is completely redesigned with simplified, intuitive workflows; a modern look and feel; and an improved mobile experience.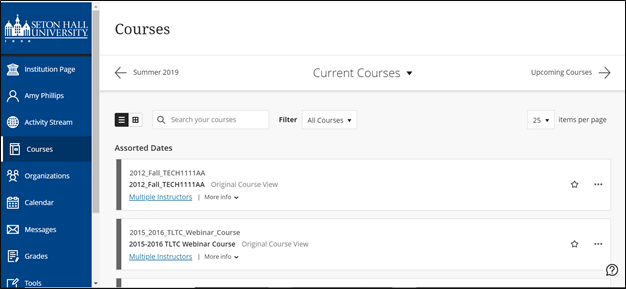 What does this mean for me?
Your courses will not change. They will look and operate exactly as they do now.
You will see the new navigation as soon as you log into Blackboard.
How will this enhance your efficiency and experience?
Modern, intuitive user experience. Simple, intuitive, engaging user experience.
Works well on mobile devices. This navigation is designed to work well regardless of which device you're using.
Aggregates important information. All your course and organization information – like calendar, messages and grades – is now consolidated into one global view, minimizing the time spent navigating into each individual course.
Only one click away. See something that needs your attention? Just click on it and you will be taken directly there, minimizing clicks and saving time.
Where can I find more information?
More information is available in the Blackboard Ultra Navigation how-to article. 
If you have any questions about the Blackboard Ultra update, please contact your instructional designer.
Categories: Science and Technology