Charles Grantham is the Director of the Center for Sports Management and is deeply involved in professional sports, in both an academic and professional capacity. He has served as a Stillman School adjunct professor and a visiting clinical assistant professor in New York University's School of Professional Studies.  
As a union executive with the National Basketball Players Association (NBPA) from 1976 to 1995, he transformed the NBPA to a multifaceted organization designed to enhance the League's image and to protect its players. As a principal negotiator, he helped to establish the League's four historic Collective Bargaining Agreements and was an architect of the industry's first revenue-sharing/salary cap business model – a multi-billion-dollar labor contract.
He has been a keynote speaker for numerous organizations and universities, has served as an expert analyst for several media outlets and authored articles featured in The New York Times, SportsBusiness Journal and SI.com. 
Grantham has an M.B.A. from the University of Pennsylvania's Wharton School and has completed doctoral course work at the University of Pennsylvania's School of Education.
---
Marty Appel is the publicist for the Seton Hall Sports Poll. He was once the youngest PR director in Major League Baseball history and is most identified with the New York Yankees. In the 90s he served as PR director and executive producer of the team's telecasts. He continues his association as a contributor to Yankeeographies, as a broadcaster on Yankees.com and as a contributor to Yankees Magazine.
Appel is the winner of an Emmy Award, a Casey Award, the Dick Young Award for long and meritorious service to baseball, and the Dick Steinberg Good Guy Award. He is also the author of countless magazine articles and 18 books, including the NYT best-selling biography of Thurman Munson. His latest book is Pinstripe Empire: The New York Yankees from Before the Babe to After the Boss.
He is SUNY graduate with a degree in political science.
---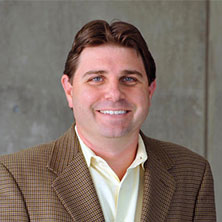 Professor Dan Ladik (known as Dr. Dan-o to his students), is the Methodologist for the Seton Hall Sports Poll and an Associate Professor of Marketing in the Stillman School of Business at Seton Hall University. His main teaching and research interests include marketing strategy, personal selling and sales management, servant leadership and web 2.0/social media.
Sports are a passion for Dr. Dan-o and he served on the Social Media Advisory Board for the 2014 NY/NJ Super Bowl Host Committee. Prior to Seton Hall University, Professor Ladik taught for seven years in the Sawyer Business School at Suffolk University in Boston. 
Professor Ladik earned his Ph.D. in marketing at the University of South Florida in Tampa and holds BS (economics), MA (international marketing) and MBA degrees from Saint Joseph's University in Philadelphia. 
---
Larry McCarthy teaches in the Stillman School's Sport Management Program and is director of the School's Institute for International Business. His research focuses on sport marketing and has appeared in the Journal of Sport Management, Sport Marketing Quarterly and the European Journal of Sport Management. He co-authored with colleagues William Sutton and Richard Irwin the text Sport Promotion and Sales Management.
McCarthy has extensive Olympic Organizing Committee experience, having worked with The Atlanta Committee for the Olympic Games (ACOG) as an Olympic envoy to the Olympic Council of Ireland. He is one of the founding members of the Sport Marketing Association and is a former chairman of New York Gaelic Athletic Association.
He received his M.A. from New York University and a Ph.D. in sport management from The Ohio State University.
---
Rick Gentile (Emeritus) is the founding director of the Seton Hall Sports Poll. He is a 10-time Emmy Award-winning sports broadcaster and former CBS Sports executive producer and senior vice president. During his long tenure at CBS, Gentile served in a number of executive production and programming positions, and oversaw the production of major sporting events, including three Olympic Games.
He also served as president and executive producer of Diamond Sports and Entertainment, and senior vice president, executive producer of The Football Network. Currently, he is president and executive producer of his own company, 24 Productions. An instructor in the Department of Management, Gentile teaches a course on The Business of Sports Television.
He received a B.A. in sociology from Queens College and did graduate work in criminal justice at John Jay College.