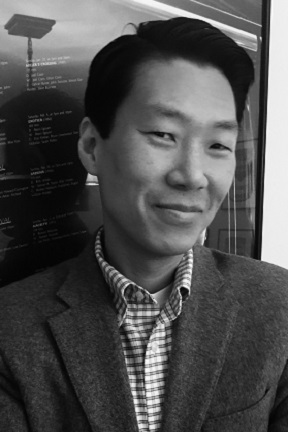 Welcome to the Department of Religion! We are a community of students and professors who are dedicated to academic excellence in the study of religion, theology, and ethics. Students often ask me, "What can I do with a religion degree?" My response is always, "What can't you do with a religion degree!" Some of our most prominent politicians, journalists, artists, activists, lawyers, doctors, and business entrepreneurs majored in religion. Our own graduates have gone onto law school and medical school as well as careers in financial services and education (from Catholic schools to Teach for America). A recent graduate just completed his Ph.D. in Medical Humanities and another is working toward her Ph.D. in Health Care Ethics.
The B.A. and Minor in Religion foster critical thinking skills that are vital to all professional and creative fields. Our M.A. in Jewish-Christian Studies provides unique insight into world affairs and global conflicts. If you are interested in pursuing a career in conflict resolution, diplomacy, or international business and law, then our graduate degree will provide a solid credential. For students who are interested in working for non-governmental organizations, in the nonprofit sector, or in politics and public service, our B.A.-M.A., 5-year program in Religion and Public Administration offers an expedited path toward those career goals. As one of the leading liberal arts disciplines, the study of religion, theology, and ethics takes seriously the idea that faith and religious belief are profoundly relevant to all dimensions of human life: economics, law, politics, medicine, journalism, art, theatre, business, and technology. It is the Department's conviction that unless we take religion seriously, our understanding of the world will be lacking.
It is because faith and religious belief are integral to the human experience that Seton Hall's Department of Religion, following St. Anselm of Canterbury, takes seriously the idea of fides quarens intellectum, "faith seeking understanding." As faith seeking understanding, our courses are designed to encourage all students to immerse themselves—intellectually and affectively—into Catholicism as well as Protestantism and Eastern Orthodoxy in order to challenge and enrich their own faith.
But the Department's commitment to expanding students' horizons with respect to Christianity is only the starting point. As a Department, we believe that in order to better understand and appreciate Christianity and its social impact, it is important to also study the great non-Christian religions of the world. That is why the Department's professors are not only experts in Catholic and ecumenical thought, but also deeply committed to interreligious and interfaith understanding, especially Christian-Jewish, Christian-Muslim, and Christian-Hindu/Buddhist studies. Did you know that the our graduate program played a historic part in fostering understanding between Catholic and Jewish communities around the world through the pioneering work of Sister Rose Thering and Monsignor John Oesterreicher? Our professors are committed to this legacy of interreligious dialogue by offering courses that provide a rigorous and authentic understanding of not only Christianity but also the theological, ethical, and cultural dimensions of Judaism, Islam, and Hinduism/Buddhism. It is the life of the mind, heart, and spirit in the service of solidarity and the common good that drives our Department's teaching and scholarship.
If you are Catholic, Protestant, or Eastern Orthodox and wish to better understand your own faith and traditions, then I encourage you to check out our courses. If you are Muslim, Jewish, Hindu, or Buddhist, then check out our curriculum too—our dynamic courses will challenge and edify! If you consider yourself agnostic or even atheist, then I also strongly encourage you to discover what our department has to offer. Think of our courses in religious and theological studies as an intellectual challenge—a thought-provoking way of exploring, refining, and testing your own thoughts and beliefs on the nature of reality. Whatever your religious background, explore our degree programs—the Religion Department's diverse curriculum is a challenging yet rewarding path toward your academic and professional aspirations!
You are always welcome to email me at choikijo@shu.edu if you have any questions about the Department.
Best wishes in your studies at Seton Hall.
Professor Choi
Chair, Department of Religion