Every year, the University celebrates faculty excellence by recognizing a Teacher of the Year and a Researcher of the Year from each college, as well as a university-wide Teacher, Researcher, and Adjunct of the Year.

Past Winners:
Researcher of the Year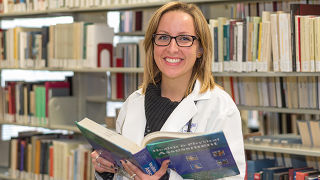 Learn More
View past recipients of Researcher of the Year Award.
 
Professor Talks Russia Ukraine Crisis Through New Book
Diplomacy's Dr. Margarita Balmaceda delivered a talk on her new book Russian Energy Chains.