Orientation for New Students
Move in for resident students (your email from HRL gave you your specific arrival time)
New Student Orientation for Transfer Students & for Freshmen who did not attend in June.
Target Party - come shop at Target when it's open only for Seton Hall students!  Transportation provided from campus. Buses leave from the University Center.
All new students are required to attend New Student Orientation.  The programs held during Orientation are designed to provide you with important information, help you to learn more about Seton Hall, and to connect you with other new students.
Your specific schedule is determined by which group you are in (for Freshmen) or by your last name (for Transfers).  Freshmen are notified by their Peer Adviser and their Mentor which group they are in.
We are excited to welcome you to the Seton Hall University Pirate family and can't wait to have you aboard. Go Pirates!
Follow us on Facebook and Twitter for updates as your New Student Orientation approaches.
Your first year at Seton Hall University is critical to your academic success. To help you build a strong foundation, Freshman Studies will be your primary guide to success. The Mentors and Peer Advisers, whom you will meet at your New Student Orientation, will guide you through your first year at Seton Hall University. At your New Student Orientation you will register for your courses and participate in your first college course, University Life. Among those experiences you will also be introduced to the following
Housing and Residence Life

For our first year students who choose to live in our Residence Halls, it will be a new and enriching experience for you. Housing and Residence Life develops and implements programs and services designed to challenge our residents to contribute to the community and to appreciate the diversity in Seton Hall's residence halls and campus.
At your New Student Orientation you will get to experience a taste of living in the diverse community that is our on campus residence halls. You may even meet your very first college roommate!
What to bring to New Student Orientation
Sheets
Blanket
Pillow
Towels
Alarm clock
Toiletries
Spending money
Jacket/sweater
Getting Ready for Fall Move In
Laptop - PC Support Information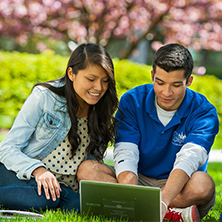 One of the most visible aspects of Seton Hall University's technology plan is its Mobile Computing program. The mobile computing program provides a state of the art laptop to all incoming freshman students, allowing our student body to communicate and access learning materials "any time, any place."
Bursar
The Office of the Bursar is primarily responsible for the preparation of your student bills, the processing of student payments, assisting with the Tuition Payment Plan, Third Party Billing, Outside Scholarships, the processing of refunds, deposits to departmental accounts, collection of past due accounts and consolidation and payments of Perkins Loans for completed students.
Academics
In your first semester at Seton Hall, you may not know exactly what major you would like to pursue, or you know exactly what major and career path you wish to take. Whichever student you are, the best way to be informed is by knowing exactly what majors are available to you and what courses you need to meet your major requirements. Take a moment to peruse the undergraduate course catalog to become familiar with the academic requirements of your major. Your Freshman Studies Mentor will guide you through this process and his/her advisement will help you stay on course to satisfactory academic success.
living in a residence hall, a roommate, or changing your meal plan, contact Housing and Residence Life, Room 68, Duffy Hall, at shuhousing@shu.edu, or (973) 761-9172.
struggling with emotional issues, in need of counseling, or crisis intervention, call Counseling Services, 2nd floor, Mooney Hall, (973) 761-9500.
filling out the Undergraduate Health Form (vaccination form), contact Health Services, 303 Centre Street, at health@shu.edu or (973) 761-9175.
qualifying for additional academic support as a first generation college student with financial need, call Student Support Services, Rooms 2 and 4, Presidents Hall, (973) 761-9230.
financial assistance and academic support for students from disadvantaged backgrounds, call the Educational Opportunity Program (EOP), Room 101, Alfieri Hall, (973) 761-9161.
Welcome to our beautiful campus! We are a private, Catholic institution located on 58 acres in the Village of South Orange. Seton Hall offers easy access to Manhattan, only 14 miles away.
Health and Wellness
Staying healthy in body and mind is key to helping your success academically. Campus Health Services is available to all fulltime students (12 credits).
Campus Health Services has a full medical staff consisting of doctors, nurse practitioners, and nurses to provide quality healthcare to you.
Counseling and Psychological Services (CAPS) provides counseling, crisis intervention and consultation to foster the psychological health of students. The staff consists of licensed psychologists who specialize in your needs as college students.
Student Support Services
Getting Involved
At Seton Hall we aim to provide you with the well-rounded education that goes beyond the classroom to outside of the classroom as well. Getting involved on campus builds your leadership skills, broadens your professional network, and helps you to develop lifelong skills for success.
The Student Activities Board, a student organization who brings major events to campus is just one aspect of how you can also get involved.
DOVE (Division of Volunteer Efforts) provides students with the hands on experience of impacting communities through serving others. Seton Hall also provides our first year students with immediate opportunities to engage our campus as leaders.
The First Year Foundations of Leadership is a six-week program open to all freshman seeking to develop essential leadership skills and connect with each other.