Thursday, August 30, 2018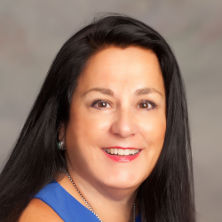 Kathleen Neville, Ph.D., R.N., associate dean for graduate studies and research in the College of Nursing has been selected for Fellowship in the American Academy of Nursing and will be formally inducted into the Academy in Washington, DC on November 3, 2018. Induction as a Fellow in the Academy signifies the highest achievement in Nursing. Worldwide, an approximate 2500 individuals have been inducted as Fellows and they represent outstanding achievements as leaders in nursing research, education, management and practice.
As a leader in Nursing, Associate Dean Neville's significant contributions have predominantly focused on education and nursing research. Her research has yielded substantial global impact through improved practice. Her initial work, the textbook, Mature Beyond Their Years: The Impact of Cancer on Adolescent Development, has made a significant contribution to nursing science on the unique psychosocial concerns of adolescents with cancer, as well as impacted how nurses can compassionately reduce patient and family uncertainty. Additionally, Associate Dean Neville's scholarship includes investigations on substance abuse challenges nurses face on medical-surgical units, work-related fatigue on the night shift and self-scheduling practices, interprofessional education (IPE), interventions to reduce interrupted sleep for hospitalized patients, and health promotion strategies to reduce nurses' compassion fatigue. To promote quality and safety, Neville created an internationally utilized psychometric measure, the Nurses' Perception of Patient Rounding Scale© (NPPRS, Neville, 2010), an innovative 42-item, 5-point Likert scale with excellent reliability and validity. Dissemination and implementation of the NPPRS has enabled acute care nurses worldwide to take the lead in improving their practice beyond the United States to eight countries on four continents in seven translated languages. Globally, hospitals use this pioneering tool to improve patient centered care, nurse-patient communication, and safety outcomes.
In summary, Associate Dean Neville's scholarship has been built on the foundation of a 30-year career in nursing education focused on international translation of research evidence to address practice challenges in Nursing. As an international leader, she has established a program of innovative, creative research dedicated to assisting nurses in acute care facilities to improve both patient care and nurses' work environments.
Associate Dean Kathleen Neville is committed to pursuing scholarship in collaboration with faculty to engage in further research, evidence-based practice, and clinical practice issues facing health care today. Current collaborative initiatives involve further implementation of interprofessional education and scholarship addressing substance abuse.
Categories: Health and Medicine , Research