Thursday, September 26, 2019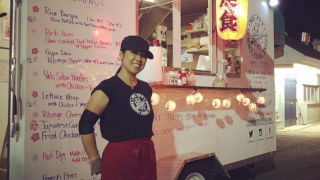 Are you interested in learning about other cultures? Did you know sauerkraut doesn't belong on hot dogs? Are immigration issues important to you? Would you like the chance to attend an Italian Opera?
We are pleased to announce that the 2019 International Celebration is here! This is a special time of year when the Seton Hall community highlights the multiculturalism of our campus. The events which are part of this celebration span across various academic departments, student organizations and individuals.
Throughout this month, you can enjoy trying new foods, watching foreign films, and delving deeper into topics related to art history, religion, immigration, peacemaking and more! The SHU community will also have the chance to meet many distinguished guests that will be participating in this month's festivities.
The International Food Truck Festival will kick-off the month on Wednesday, October 2 from noon – 3 p.m. on the Green! (Rain location will be in the Main Lounge). Students who arrive early will receive a food voucher to the food truck of their choice! This year's theme celebrates "Street Culture" around the world! Participate in bucket drumming, take home a calligraphy souvenir and satisfy your craving for delicious tacos, chimney cakes, pork buns, and so much more!
Events are free, open to the public and happening right here on campus. You can find a complete list of International Celebration Month events here and on posters around campus.. You may also call the Office of International Programs for updates and more information.
Office of International Programs 
Presidents Hall, Room 09 
oip@shu.edu
+1 973 761 9072 
Categories: Arts and Culture