Thursday, September 13, 2018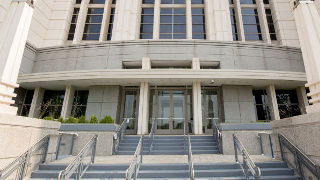 Seton Hall University and Hackensack Meridian Health will celebrate the official opening and blessing of their new Interprofessional Health Sciences Campus (IHS) in Clifton and Nutley, New Jersey, on September 18 beginning at 11:30 a.m.
Cardinal Joseph William Tobin, Archbishop of Newark, will perform the Rite of Blessing for the campus at the event which will also feature remarks by Seton Hall Interim President, Mary J. Meehan and co-CEO of Hackensack Meridian Health Robert C. Garrett. The Mayor of Clifton, James Anzaldi, and the Mayor of Nutley, Joseph P. Scarpelli, are also scheduled to speak.
The IHS Campus houses Seton Hall's School of Health and Medical Sciences and College of Nursing along with the Hackensack Meridian School of Medicine at Seton Hall. By housing the three schools together, it allows for the future doctors, nurses, physical therapists, athletic trainers, speech-language pathologists, healthcare administrators and other healthcare specialists to train together in the team approach to the practice of medicine — essentially mirroring the way that healthcare will be delivered in the 21st century.
The new campus has been widely hailed as a critical cornerstone in the redevelopment of the former headquarters of the major pharmaceutical firm, Hoffmann La Roche. As the lead anchor to the redevelopment of the site, the newly opened IHS campus is expected to generate a significant economic boost to the region.
The celebration is open to students, prospective students, faculty, Seton Hall and Hackensack Meridian Health employees, alumni, members of the community, government leaders, and media.
There will be a reception with food and light refreshments in the atrium of the Interprofessional Health Sciences building immediately following the program. Representatives from the College of Nursing, School of Health and Medical Sciences and the Hackensack Meridian School of Medicine at Seton Hall will lead tours.
Categories: Health and Medicine