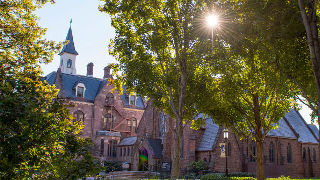 Seton Hall University was again recognized as one of the Top Colleges in America by The Princeton Review; a "Best College for your Money" by Money magazine; and a 'College of Distinction' by the eponymous group that is "challenging the traditional 'best college' rankings trend as a simplistic approach to evaluating colleges." 
The College of Distinction group notes that "rather than looking at rankings to find the 'best college,' the guide spotlights schools that deliver the richest classroom experiences. In naming Colleges of Distinction, "the methodology is supported by research from the Pew Charitable Trust, the Association of American Colleges & Universities, the Council for the Advancement of Standards in Higher Education and others. The methodology is anchored in practices tied to high student success and engagement, sustained employment in an unstable job market, and lifelong learning for students from different socioeconomic and educational backgrounds."
Money magazine named Seton Hall a "Best College for your Money in 2019." The methodology for this ranking focuses on Quality of Education, Affordability and Outcomes. The three categories are each weighted at 1/3 and are comprised of 26 factors altogether, including graduation rate, instructor quality, peer quality, net price of degree, debt, graduate ability to pay back debt, graduate earnings, earnings 10 years after college entry and socio-economic mobility.
In the United States there are more than 3,000 4-year colleges and universities; according to Money, only 744 of them made the cut for their ranking. Seton Hall was one of them and was ranked at 298 – putting the University among the Top 10 percent of colleges and universities in the nation for value. 
In addition, for the 24th consecutive year Seton Hall has also been ranked as one of the nation's best institutions for undergraduate education, according to The Princeton Review. The university is featured in the 2020 edition of the education services company's annual college guide, "The Best 385 Colleges."
Being listed in the "Best Colleges" guide again puts Seton Hall University among an elite group of colleges and universities. Less than 15 percent of the four-year colleges and universities in the U.S. are named to the list. The Princeton Review rankings are "based on surveys of 140,000 students who are asked about their school's academics, administration, student body and themselves."
Categories: Campus Life , Education