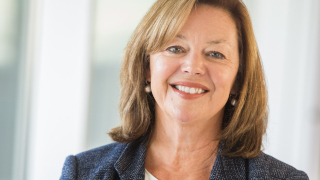 Please join us for the "Putting Together Your Tenure/Promotion Application" workshop from 10:00 a.m. to 11:00 a.m. on Thursday, May 17th in the Faculty Lounge of the University Center.
Presenters will include Amy Phillips, Learning Systems Manager, Teaching, Learning, and Technology Center; Renee Cicchino, Director of Instructional Design, Teaching, Learning, and Technology Center; and Ann Marie Murphy, Associate Professor of Diplomacy and International Relations.
So you've gotten together all the materials for your tenure/promotion application, and the time has come to upload it into Blackboard. What do you do next? How can you make sure your materials are presented as clearly as possible? This workshop will address the two important aspects of this process: the technical side of uploading your materials into Blackboard and how to best organize and present those materials for your readers. This workshop is specifically geared to faculty who will be applying for tenure/promotion in the fall, but all are welcome.
Refreshments will be served. This event is sponsored by the Center for Faculty Development. Please direct any questions to Mary Balkun at mary.balkun@shu.edu.
Categories: Education