Thursday, January 9, 2020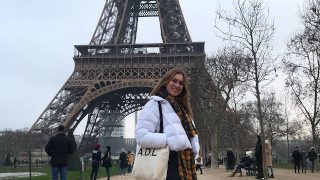 For Seton Hall students, adventure is a big part of the study abroad experience. "I remember going on runs in the morning in Paris," recalls Judy Koren, who spent a semester of her junior year in France. "I would look up, and there was the Eiffel Tower right in front of me!" For Koren, studying in Paris and Cannes, via Seton Hall's study abroad program, was not only an opportunity to fulfill her language requirements, but also a chance to live in and explore another country.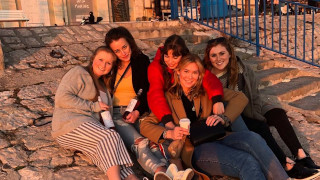 A Diplomacy and International Relations major, Koren hopes to work at the United Nations after graduation. To help her reach that goal, she's studying French, one of six official languages used by the UN. "Being in Paris and living with a host family helped me improve my language skills," Koren says. Speaking French with her host parents and their three children increased her confidence about using a new language. Studying abroad, she says, also gave the Seton Hall senior a real sense of what life is like for typical Parisians. Among Koren's fondest memories was spending spring break picnicking with friends in Paris. "On the first warm day of spring, we brought fruit, crackers, cheese and wine to the park. We spent the entire day walking on the banks of the Seine." Spending time in the City of Lights, as Paris is known, also gave the Freehold, NJ native, a chance to meet other students from around the world. She made new friends, which also helped improve her French. Reminiscing recently about her days in Paris, Koren says she's keeping in touch with some of the friends she made and would like return to France one day to continue her studies.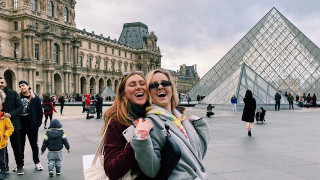 Seton Hall offers many opportunities for students to study abroad in countries around the world. Students often start mapping out their plans a year before they expect to travel. For Koren, the Study Abroad Fair hosted by the Office of International Programs provided the clarity she needed to take the next step. It was important, she says, to shop the programs available before making a decision on which one to pursue. OIP director Maria Bouzas adds: "I'm glad that, like so many of our students, Judy had a great semester and was able to have full experience living in another country. We encourage all of our students who are thinking about studying abroad to connect with us. We're here to help them reach their goals and see the world. We hope to see everyone at our upcoming Study Abroad Fair on Wednesday, February 5."
Categories: Arts and Culture , Nation and World