Wednesday, August 19, 2020
Welcome home, Class of 2024! The Seton Hall Community is so excited to welcome you. We've planned fun events spanning the First 56 Days of the Fall semester to help get you acclimated to college life! Events will be running from August 21st to October 16th.
We use the term "First 56 Days" in recognition of the year Seton Hall University was established (1856.)
All major offices on campus, including Athletics, Student Activities Board, Counseling and Psychological Services, Housing and Residence Life, The Career Center, The Department of Student Engagement, University Libraries, the Academic Resource Center, the Joseph A. Unanue Latino Institute, Campus Ministry and others, have coordinated over 120 virtual and small in-person events, workshops, and games, during this eight-week period.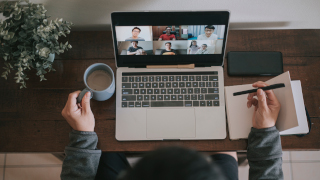 Events include:
The Involvement Fair Week will take places from Thursday, August 27th- September 2nd. Attend the virtual event to find out more about student clubs and organizations throughout the University that are opportunities for personal and professional growth. 
To check out what events are happening, visit the website https://www.shu.edu/first56days or access the QR code on your door hangers if you are a resident student. 
The best way to make Seton Hall your second home is to join us in celebrating the First 56 Days!
Categories: Arts and Culture , Campus Life