Thursday, September 23, 2021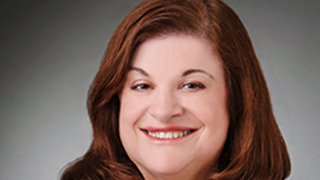 The Heart of the University Retreat Series gives faculty and administrators of all faiths the opportunity for input and guided reflection. The series is co-sponsored by the Office of Mission and Ministry, and the Center for Vocation and Servant Leadership.
The second retreat, given by Dr. Josephine DeVito on the theme of Development and Integration: Spiritual Integration as a Guide in our Lives, will be held on Monday, October 25, 2021, from 9 to 11 a.m. in the Beck Rooms and via Microsoft Teams.
Interior development depends upon our horizons, which are the areas of our concern. As horizons expand, development yields an integration that results in a higher viewpoint that affects many areas of our lives. Such integration helps to shift our horizons from primarily human concerns to those that are more spiritual, the first of which includes the pure desire to know. This retreat will examine how the dynamic processes of development and integration encourage growth, both individual and institutional, within the University community.
Josephine DeVito, PhD, RN is an Associate Professor in the College of Nursing and in the Department of the Core. She is a GEM Teaching Fellow and a Peer Leader in the Praxis Program.
If you have any questions, please contact Linda Garofalo or Francia Peterson at csl@shu.edu.
RSVP to csl@shu.edu by October 21, 2021. Please click here for further information.
Categories: Arts and Culture , Campus Life , Faith and Service