Thursday, September 17, 2020
The Center for Entrepreneurial Studies will celebrate the seventh annual Women Entrepreneurship Week with a virtual panel featuring global social entrepreneurs, School of Diplomacy alumna W.E. (Wendy Ekua) DaCruz and Stillman School of Business alumna Earlene Cruz. The virtual event will be held on Wednesday, September 30 from 7:30 - 9 p.m.
The panel, "Do Good Do Well," looks at entrepreneurship through the lens of solving big world problems. DaCruz and Cruz will talk about the social changes they wanted to see and how they financed those solutions.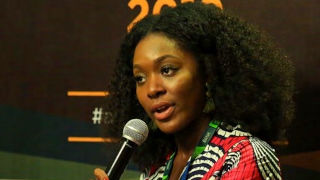 W.E. DaCruz
The Digital Diplomat
W.E. DaCruz '12 M.A./M.P.A '15 is the co-owner and chief operations officer of the Virtual Global Consultant Group (VGC). As the "The Digital Diplomat," she identifies homegrown businesses in emerging markets and equips them with the digital tools to access global consumers. One of her many initiatives includes the creation of Aftown Mall, an ecommerce ecosystem that serves as a digital incubator for African-based companies.
VGC's custom digital solutions help generate millions of dollars a year in donations and online sales for clients across four continents. By positioning businesses to compete in a global economy, DaCruz and her co-founder, Naomi Cook, are helping to positively impact economic development and tackle unemployment rates in underserved communities. Since starting VGC Group, the two have generated over 546,000 leads, created over 950 websites, and raised $1.2 million in funds.
VGC's most recent program is Export to Scale. Shared DaCruz, "at the VGC Group, we believe life is about creation. You have to create not find. We've created the opportunities that have generated revenue and increased market share for our clients. Everything is about creation."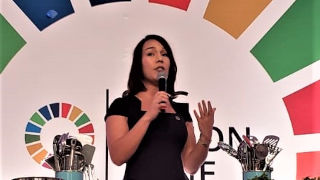 Earlene Cruz
The Food Activist
Earlene Cruz '14 is the founder and director of Kitchen Connection, which fosters an online community in support of a better food system. When Cruz launched Kitchen Connection, she was at the forefront of building online communities, which in the time of Covid-19 has become the new norm. As a food activist and someone who speaks five languages, Cruz brings together home cooks and professional cooks from over 150 countries to host or participate in live, online and interactive cooking classes. Her organization also serves as a United Nations Civil Society Youth Representatives Steering Committee initiative.
Cruz's passion for food culture and its ability to transcend conflict inspired her to create a platform that promotes connectivity while working towards a hunger-free world. Her vision inspired the initiative's core value: "You're eating – I'm eating – and because we're eating together, someone else is eating too."
Both women credit Seton Hall with giving them opportunities to cultivate their innovative spirit. Cruz pursued the certificate in entrepreneurship from the Center for Entrepreneurial Studies, and during her senior year, she made a return trip to Ghana, where she started taking international business and social entrepreneurship courses. She even conducted market research for her platform while visiting other countries.
In addition to her diplomacy and international relations coursework at Seton Hall, DaCruz looked for ways to increase her knowledge of business and entrepreneurship by participating in the Stillman School's annual collegiate startup competition, Pirates Pitch. She actively embodied her motto, "Lose the title, win the experience," during her time on campus.
Click here to learn more and to attend the Microsoft Teams event.
Categories: Alumni