Monday, September 21, 2020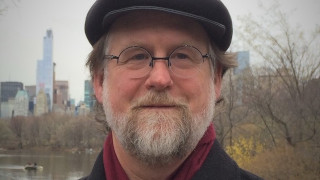 On Thursday, October 1st from 6:30 to 8:00 p.m., Slavic Club will be holding the lecture, "The Empire Revealed: Newly Discovered Ethnographic Images of 18th Century Russia." By Dr. Nathaniel Knight on Microsoft Teams.
For the past 250 years an album containing over 200 vivid ethnographic depictions of people of the Russian Empire, has lain practically untouched in the vaults of the Swedish National Museum in Stockholm. Some of the images, including an extraordinary set of drawings portraying Ukrainian society, are likely to be the earliest of their kind. Recently rediscovered by the eminent bibliographer, Edward Kasinec, the images are currently being studied by an international team of specialists. In this talk, Dr. Knight will describe the Stockholm collection and recount what is known about their origins, how they were assembled, why they turned up in Stockholm, and why they are an important addition to our knowledge of eighteenth century Russia.
This lecture will be very useful for students studying History, Art, Diplomacy and Russian, as well as for our general Seton Hall community.
To view the event flyer, please click here.
To join the Teams meeting, please click here.
Categories: Arts and Culture