Business Leadership Center Leader-in-Residence Program
The Business Leadership Center Leader-in-Residence Program joins the Center for a one year term. Each Leader-in-Residence takes the lead on one initiative identified by the Director. They work closely with the Director of the Center to set goals, metrics and milestones for the initiative.
Meet Our 2021 Leaders in Residence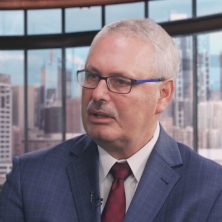 David Rubin
Advisory Principal (Retired)
CohnReznick LLP.  
David Rubin recently retired as an Advisory Principal with CohnReznick LLP.  At CohnReznick Rubin was the National Director of Risk and Business Advisory where he led the business transformation, integrated planning, CFO Advisory, Risk Advisory and Cybersecurity teams. Over a 35-year career, he has advised more than 600 client companies and has been responsible for a broad range of assignments, including technology strategy and deployment, strategic planning, business and financial transformation, and profit improvement. He has also held positions in corporate planning, as well as business development and research, with leading marketing and advertising firms.
Throughout his career, Rubin has been focused on the importance of aligning an organization's people, processes, technology, and measures of performance to the achievement of its mission and goals. He has served on a variety of corporate and not-for-profit boards and is currently active as a director with FSHD Society the world's largest research-focused patient organization for facioscapulohumeral muscular dystrophy.  He earned a B.A. from William Paterson University and an MBA from the Stillman School of Business.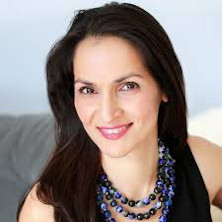 Geeta Anjali Trikha
President & CEO 
Anjali & Assoc. LLC
Geeta Anjali Trikha is recognized for her role as a visionary, change agent, and catalyst encompassing the fluidity of creative and strategic thinking to serve individuals and teams to elevate a happier learning culture and true abundant life.  She adds heart and soul to highly structured corporate environments to elevate Personal Power in people. As the Founder & CEO, of Anjali & Associates, Trikha's passion is helping people discover their true potential, develop it and make it a part of their everyday life. She says, "When this happens, everything in their world begins to change; happiness, joy, creativity, and results amplify!"
Trikha is an alumna of the Stillman School of Business and is actively involved in supporting students. Her diverse professional background is in the Financial Banking Industry, the Pharmaceutical and in the Health Care System. She has worked as a Client Relationship Manager at the global financial firm of Bear Sterns, as a Pharmaceutical Sales Representative with Boehringer-Ingelheim and UCB Pharma and as a Physician Relations Manager at Robert Wood Johnson University Hospital. She has been mentored and trained by Bob Proctor, one of the world's greatest teachers in the field of human potential and growth.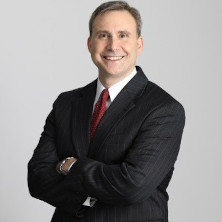 Peter Boyd
Senior Vice President Business Process & IT
Aquestive Therapeutics
Peter Boyd joined Aquestive Therapeutics (originally Monosol RX, LLC) in August of 2013 as the Vice President of Business Process.  He has held several positions within the company including Vice President of Value Delivery and Senior Vice President of Value Delivery and Operations.  Currently, he is the Senior Vice President of Business Process & IT.  
Prior to joining Aquestive, Boyd held the role of Senior Director of Operations for the Americas and APJ Regions, at Hewlett-Packard Company. Over his 15-year career at Hewlett-Packard Company, he held a variety of Business Process Improvement and Operations' roles.  
Boyd earned a BA in History from Wittenberg University and an MBA in Finance from the Stillman School of Business at Seton Hall University.  He also earned an M.S. in Management and Urban Policy Analysis from the New School University.