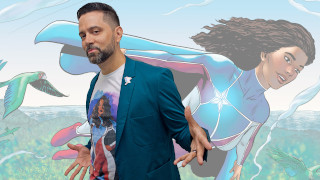 On October 14, the Joseph A. Unanue Latino Institute will host an event as part of the Hispanic Heritage Month celebration. The event, "Making Comics: The Future of Representation," will consist of leading experts in the comic book industry, who will discuss the future impact of diversifying representation in the characters, storylines and illustrations they create.
Over the past several weeks, the Latino Institute and the Hispanic Heritage Month Committee kicked off the month with a plethora of programs and projects. Successful programs, like "Ella Triunfa: Women in the Workplace" and "2020 Election: Impact of the Latino Vote," were well attended and explored how Hispanic or Latinx/a/o identity takes form in American society. By Navigating Latinidad, students are encouraged to explore the labels chosen for them and their respective histories.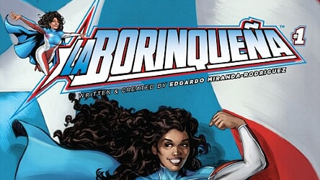 "Making Comics: The Future of Representation" will feature several distinguished individuals to discuss the state of representation in comic books. The conversation will be led by Edgardo Miranda Rodriguez.
Edgardo Miranda Rodriguez: Creator of La Borinqueña, a new and original comic book character that has grown into a cultural phenomenon and a nationally recognized symbol of Puerto Rican patriotism, social justice and equality for all.
Fabián Nicieza: Comic book writer and editor who is best known for his work on Marvel titles such as X-Men, X-Force, New Warriors, Cable, Deadpool, and Thunderbolts, for all of which he helped create numerous characters.
Frederick Luis Aldama: Author of "Your Brain on Comics" and creator of The Adventures Chupacabra Charlie. Aldama is a Distinguished University Professor at The Ohio State University.
Héctor González Rodríguez III: Creator of El Peso Hero and founder of Rio Bravo Comics, an independent comic book publisher based in Dallas, TX.
Ricardo Serrano Denis: Writer at The Comic Beat and co-creator of Se Habla Comics, a Puerto Rican podcast geared towards Spanish-speaking comic book readers.
The event will kick-off at 6 p.m. on Microsoft Teams on October 14. The event will be held on Teams and registration is mandatory and can be completed by clicking here.
Categories: Arts and Culture