Monday, September 23, 2019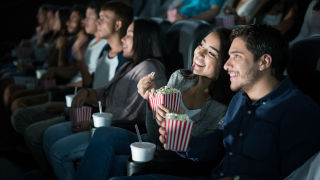 During the International Month Celebration, Slavic Club will be showing the Polish picture, Cold War, at 6:30 p.m. on Thursday, October 3, in Fahy 236.
Cold War (Polish: Zimna Wojna) is a 2018 historical period drama film directed by Paweł Pawlikowski, who co-wrote the screenplay with Janusz Głowacki and Piotr Borkowski. It is an international co-production by producers in Poland, France and the United Kingdom. Set in Poland and France during the Cold War from the late 1940s until the 1960s, the story follows a musical director (Tomasz Kot) who discovers a young singer (Joanna Kulig), exploring their subsequent love story over the years.
Cold War premiered at the 2018 Cannes Film Festival on 10 May 2018. Critics praised its acting, screenplay, direction and cinematography. The film has received numerous accolades, including three nominations at the 91st Academy Awards (Best Foreign Language Film, Best Director and Best Cinematography) and four at the 72nd British Academy Film Awards, including Best Direction and Best Film Not in the English Language.
Everyone is welcome!
Slavic food will be served!
Categories: Arts and Culture